Sync virtual telephony with
your CRM and marketing
platforms
Analyze all business data in one place and gain
deep insights on how your advertising strategy
impacts your business
Book a 15 minute Demo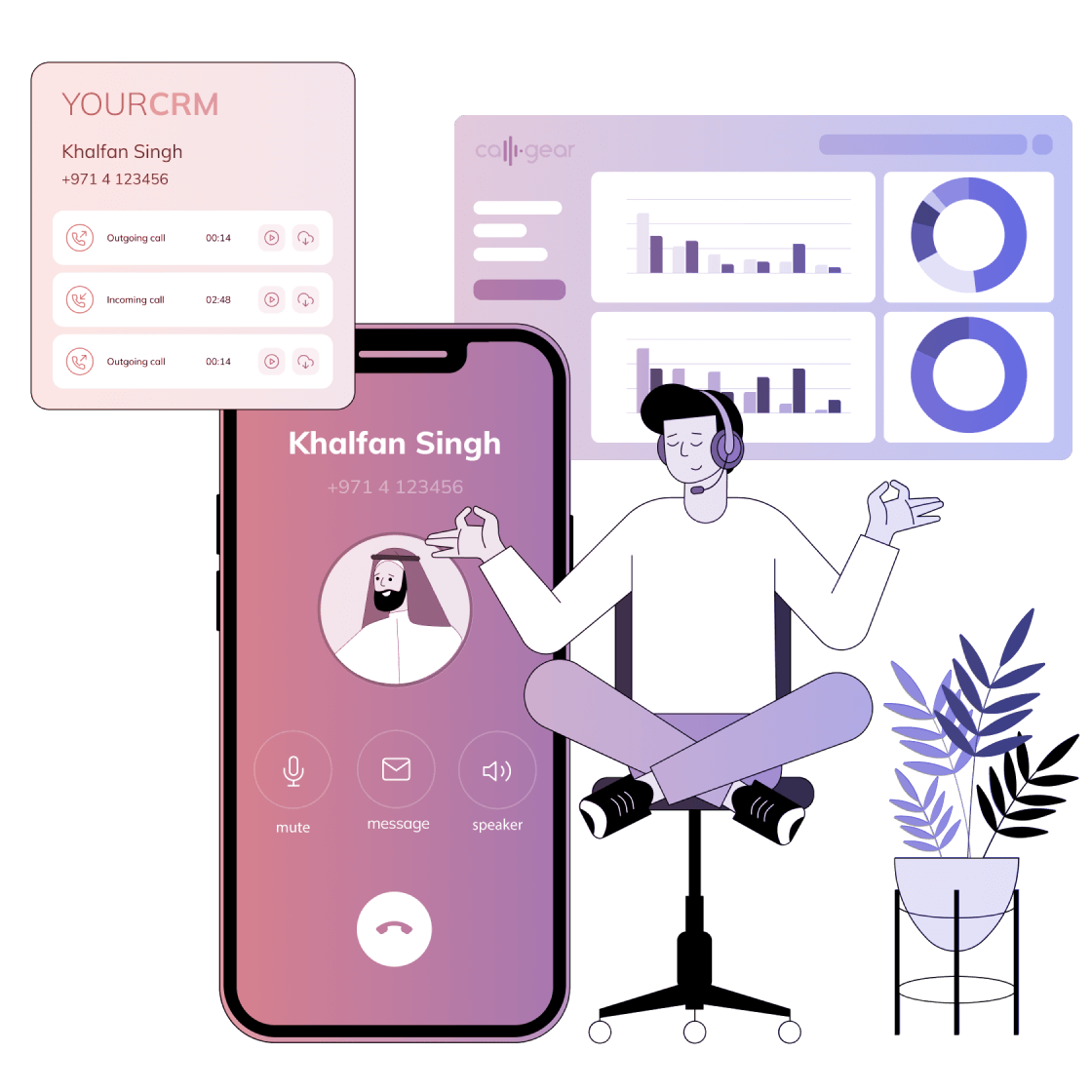 Exchange data between your
platforms in seconds
Integrate your Advertising Tools
CallGear has native integration with Facebook Ads, Google Ads and other advertising platforms.
These integrations get you the granular data to analyze your phone calls, form requests, budgets, metrics and more — all related to your ad channels.
When you discover which marketing sources generate the most prospects and which do not, you can optimize your marketing budget. That means spending money only on successful campaigns, and cutting any wasted spend.
Integrate your CRM
CallGear has native integrations configured with popular CRMs. In just a few clicks you can sync customer data, sales, and marketing in one place.
The contact details will appear in a 'lead card' that contains:
Name
Phone Number
Email Address
Exact webpage that generated the interaction
UTM tags
We are constantly working to develop more integrations for you and your business. Don't hesitate to reach out and ask if there is a certain software we plan on integrating with!
Zapier integration
Don't see your CRM on the list above? Try our native Zapier integration.
Zapier helps to integrate with different services without code, but instead using zaps. Zaps are the sequences of actions that tell your service what to do and under what conditions. Both of the services should have an app in Zapier.
More amazing features for your business
to use with integrations
More amazing features for your business
to use with integrations
Fill out this form to explore all of our features and get a full product demo