Whisper Messages provide you with data on a caller before the call even begins
Learn important information about the caller: which ad reeled them in, and which product or service they are most interested in
Book a 15 minute Demo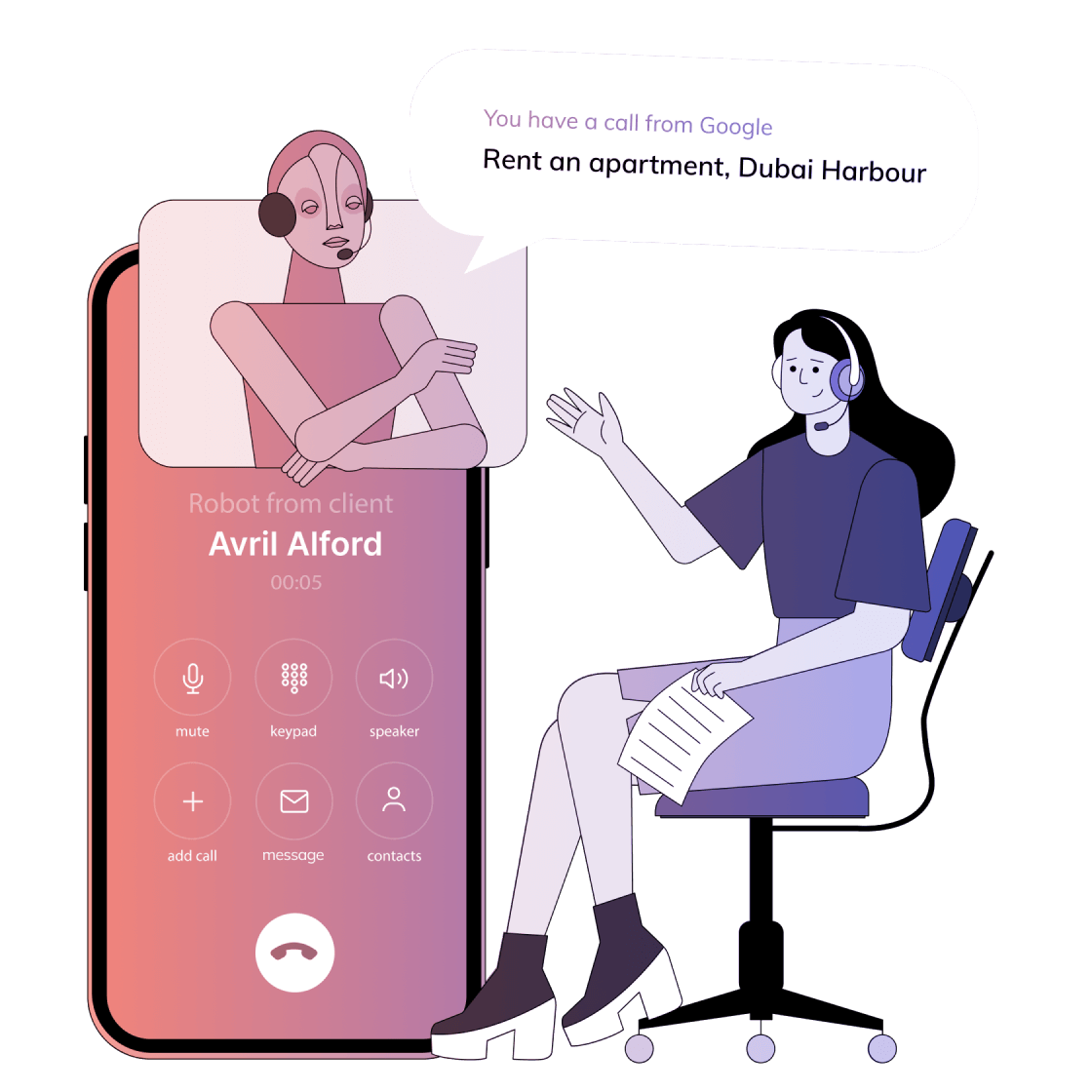 Whisper Message is a short text-to-speech announcement that the person answering the phone hears before they're connected to the caller
Whisper Messages — A Feature That
Helps Businesses Thrive
Get insights before
the call begins
Answer calls professionally
Facilitate better
sales conversations
Satisfy your
customers' needs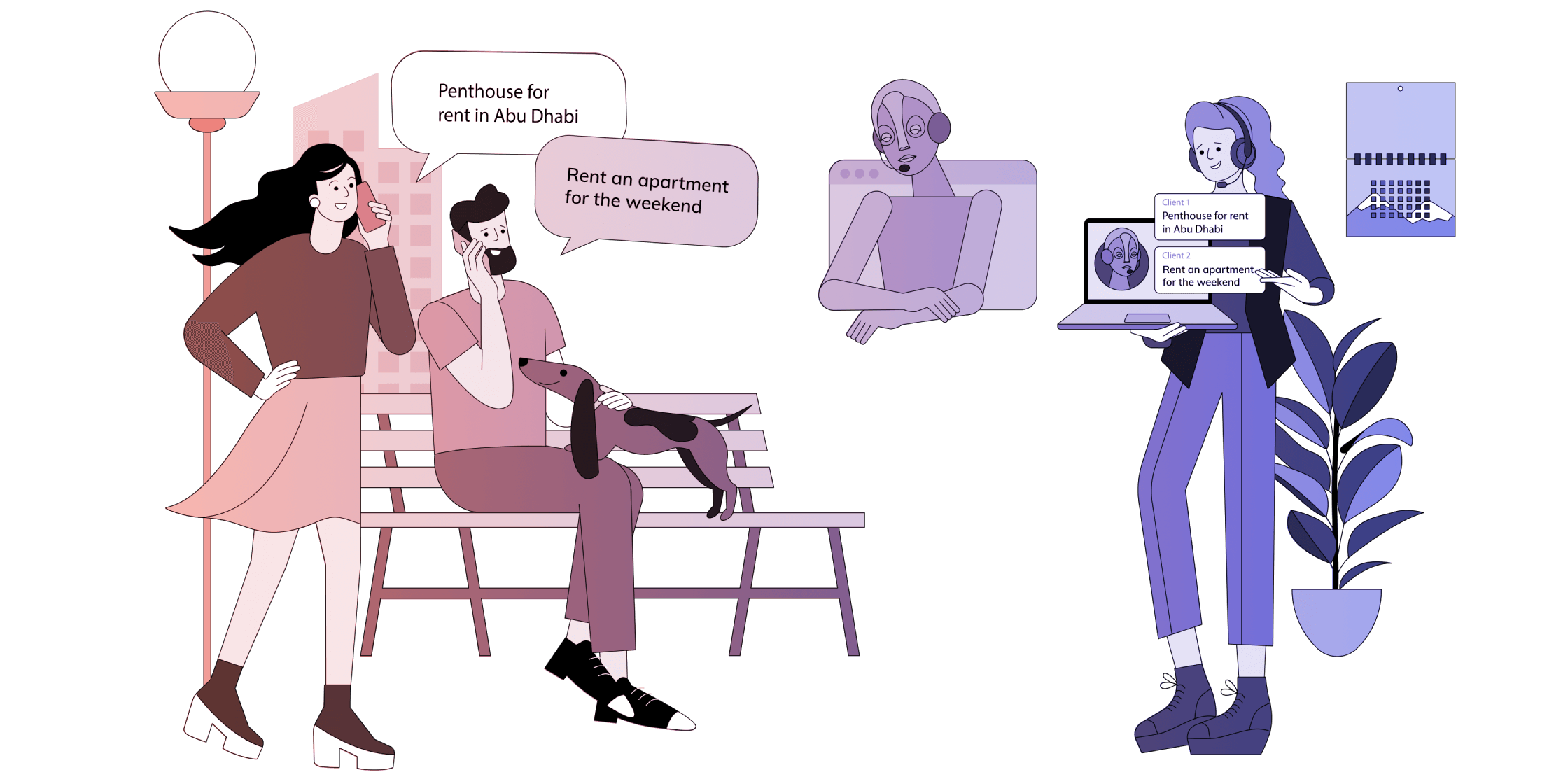 Enhance call handling practices
Identify where the call is coming from
Each whisper message you create is fully customizable, no matter if your campaign is online or offline. Include information like the marketing campaign, ad, or PPC keywords the caller used to find you. For example, "You have a call from Google, key word: rent a supercar in Dubai"
Separate your personal and business calls
Educate yourself on the caller, then answer professionally.
Reduce stress for your call agents
Brief messages can help sales teams figure out how to better tailor their sales techniques to increase the chances of converting leads into customers
Optimize your call time
Steer the conversation to pique the interest of a lead from the very first minute of the conversation.

Knowing what a caller needs before they even get connected to an agent will help your business appear more professional, well-informed, and thoughtful of the customer's time
Common questions about
Whisper Messages
What are whisper messages?

Whisper messaging is a useful piece of virtual PBX that allows your customer service reps and sales managers to collect valuable insights on the caller before they pick up the phone. The whisper message feature will provide your agents with essential information on the call source, the marketing channel that brought the lead to you, and even which keyword triggered the call, making the direction of the call easier to predict and helping your reps do their jobs more effectively.
What will the caller hear when I answer the phone?

The caller will hear your Welcome Greeting, followed by a ringing tone.
Do you have to do call whispering on every phone number that comes in?

No, you can customize receiving whisper messages only when they are relevant.
More amazing features for your
business to use with Whisper
Messages
More amazing features for your
business to use with Whisper
Messages
Fill out this form to explore all of our features and get a full product demo