Grow your global presence with virtual phone numbers
Launch a phone line anywhere in the world without leaving your office. Use local numbers from more than 70 countries to conduct business
Book a 15 minute Demo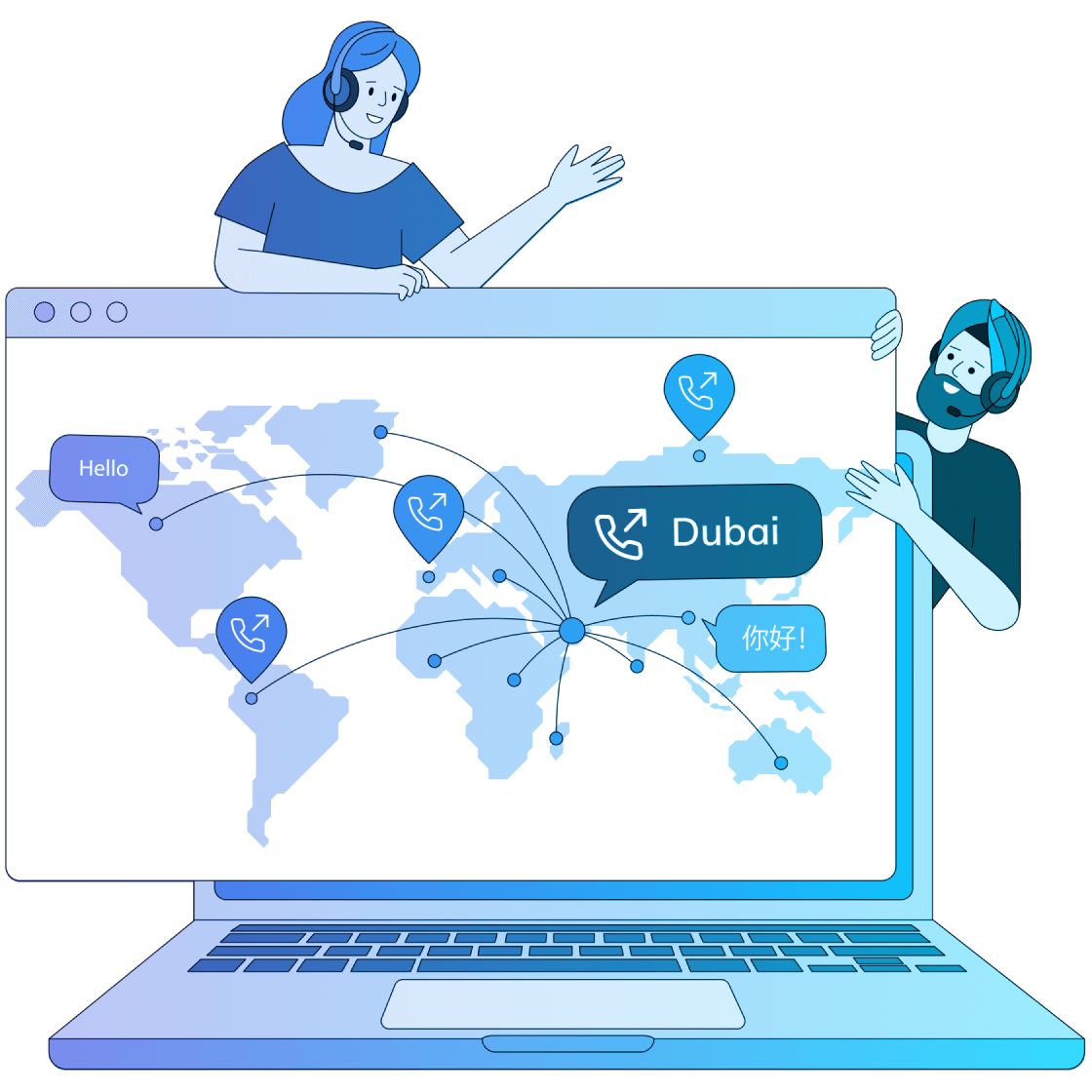 Establish business abroad without any
delay
Easy setup in a
couple of hours
No wires, expensive equipment, or 'office'
is required
Call via desktop or
mobile app, or VoIP-
phone
Create a local
presence from
anywhere
Types of virtual phone numbers
Mobile numbers
Toll-free numbers
International numbers
Landline numbers
A virtual business line – the new way
to manage phone communications
Enter a new market instantly
A virtual number will facilitate your communications and make conducting business abroad a lot easier.
With a virtual local number, you can establish a local presence without having to sign up for a different phone plan in each country or area. This allows you to build a strong brand image on the local level, all while saving on costs.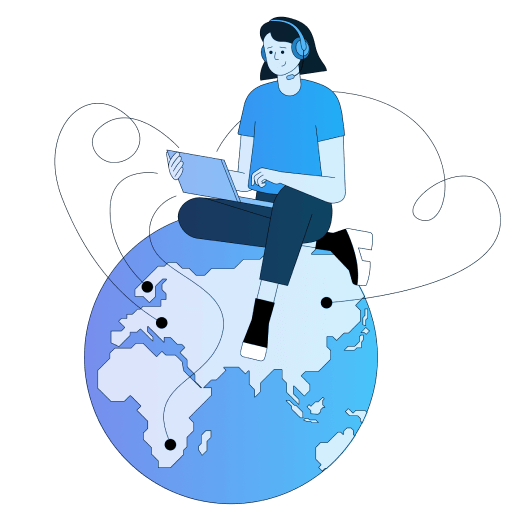 Embrace the unique potential of remote working
With all the amazing call management and control features, your employees will be able to continue to do their jobs effectively even when working from home.
Virtual numbers are ideal to enable remote support and sales teams. This makes it possible to have a call center with agents located all over the globe to seamlessly manage phone calls. Virtual telephony allows your remote teams to easily collaborate and pass calls from one agent to another when needed.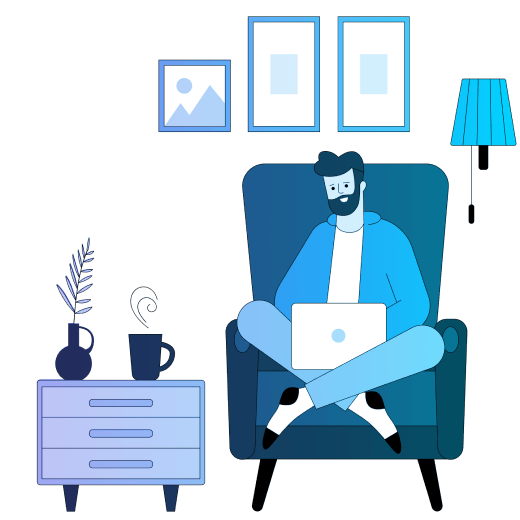 Unite your scattered workforce
Companies whose offices operate in multiple locations often suffer from disconnect and inconsistent communication between their workforce.
Uniting your teams or whole departments from different locations with a single virtual business phone number can help improve task management a great deal.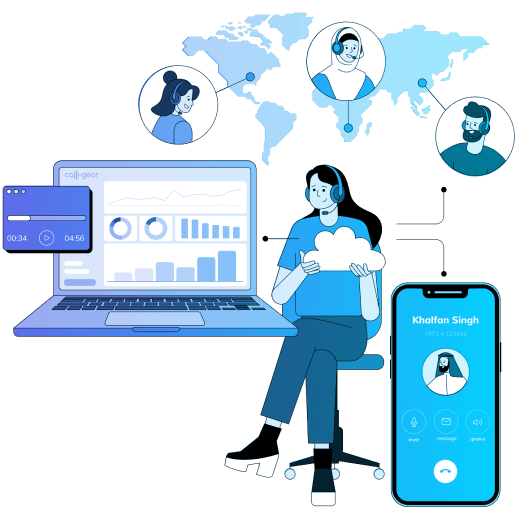 Measure the performance of your sales and marketing teams
By attaching a separate virtual number to each of your marketing campaigns (Google Ads, Facebook Display, LinkedIn, etc.), you will get a better understanding of how successful and consistent your efforts are.
This will provide you with crucial data on the number of calls, leads, and customer inquiries, and allow you to see significant market patterns that impact your business performance.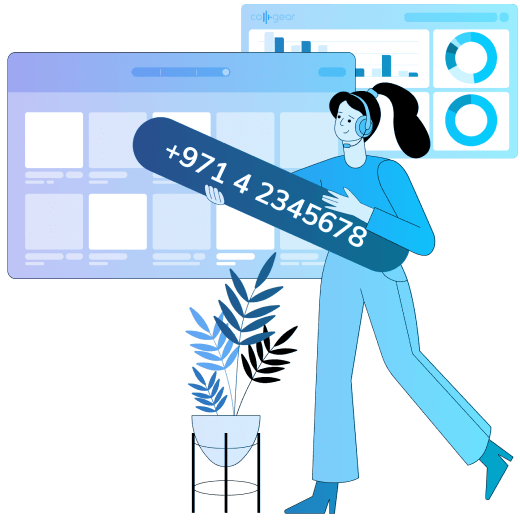 Keep Your Work and Private Life Separate
Organize your professional and personal call flow. By having a separate virtual number, you can know which calls are for business, and which are not.
Add various numbers for your business without having to switch between phones. This way, you maintain your work-life balance, all from a single device.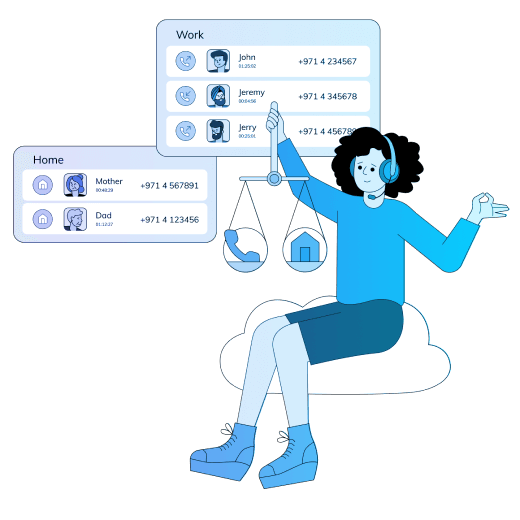 Cover more than 70 destinations worldwide
We have a large number of satisfied customers in these major regions who have profited from CallGear's unmatched call quality.

Search in our database for which countries we support and pick the right phone numbers for your business.
Pricing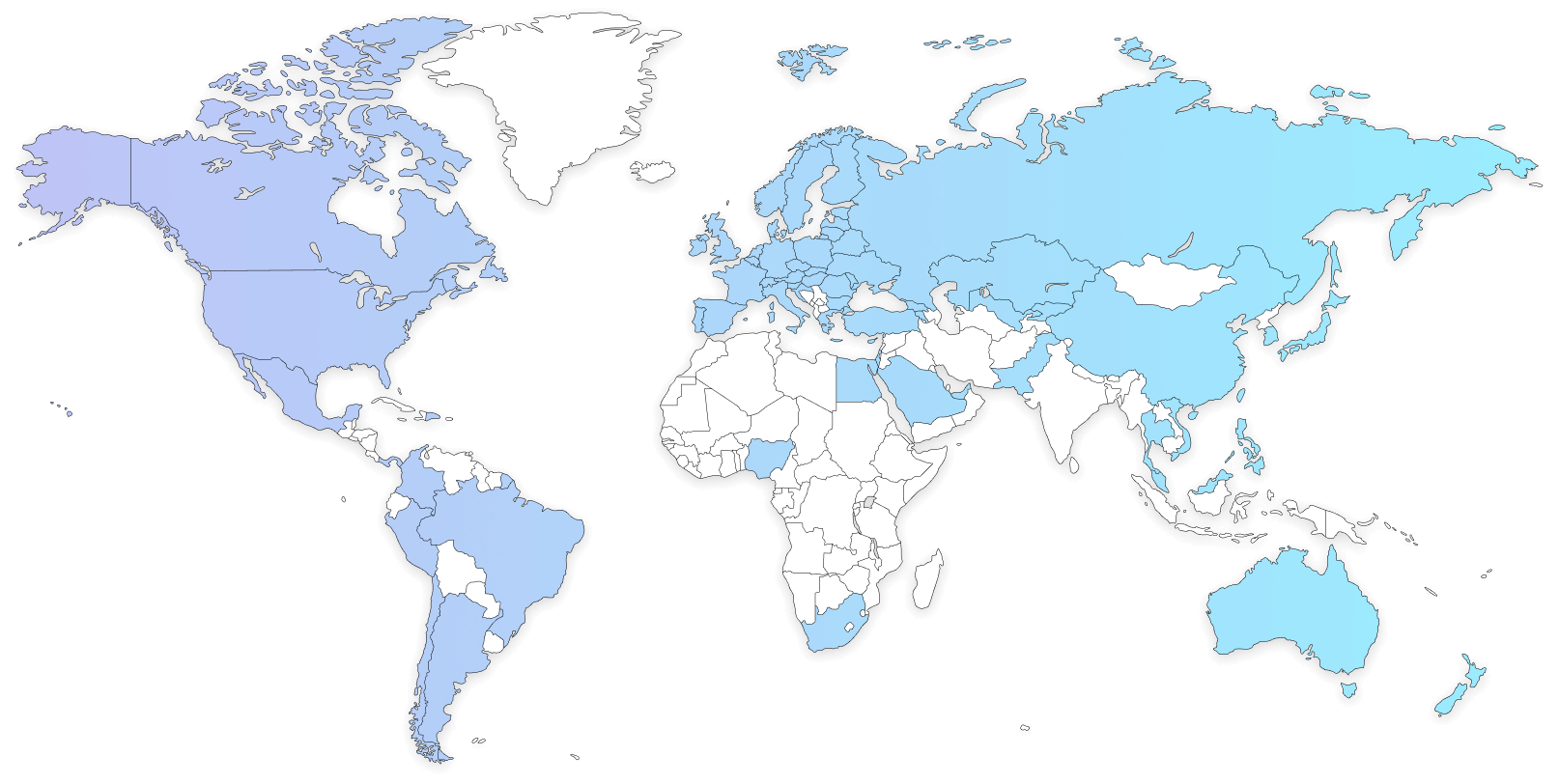 Ensure your calls are answered at the best
pick-up rate possible
Show your callers that you are right around the corner
Having a local virtual phone number on your website will instill confidence in your brand and give your customers the impression that they are dealing with a large international enterprise with offices around the world.
Set up a seamless virtual call center
Route call flows according to agents' time frames, languages, skills, etc. and start providing a top notch communication experience.
Boost the results of your sales calls
Improve pick-up rates of cold calling campaigns. Prospects are much more likely to answer a local number than a number they are unfamiliar with.
Scale up your headhunting practices
Search for talent internationally. Top-tier professionals from all over the world can work for you even if they are physically thousands of miles away.
Common questions about Virtual Numbers
What does a virtual phone number mean?

A virtual number is a phone number that allows you to make and receive calls over the internet. Virtual telephone numbers are not bound to a fixed location or device.
Why go virtual with your phone communications?

Traditional landline phone numbers utilize a restrictive technology that physically ties them to a specific location or device. Such numbers can no longer keep up with the demands and needs of modern businesses since they only allow handling communications in a way that is static and outdated.

A virtual phone number provides users with much more freedom of choice. This technology allows them to be more flexible in deciding how they want to manage their phone calls – via desktop, laptop, or web apps, using their mobile devices or VoIP clients. A virtual telephone line does not rely on cables, wires, or costly equipment to operate; it only needs a stable cellular or internet connection.
More amazing features for your
business to use with Virtual Numbers
More amazing features for your
business to use with Virtual Numbers
Fill out this form to explore all of our features and get a full product demo