Call recording for
transparent business
communication
Record calls without additional software.
Control your quality of service, analyze
customers' needs and train employees to form
the perfect sales pitch
Book a 15 minute Demo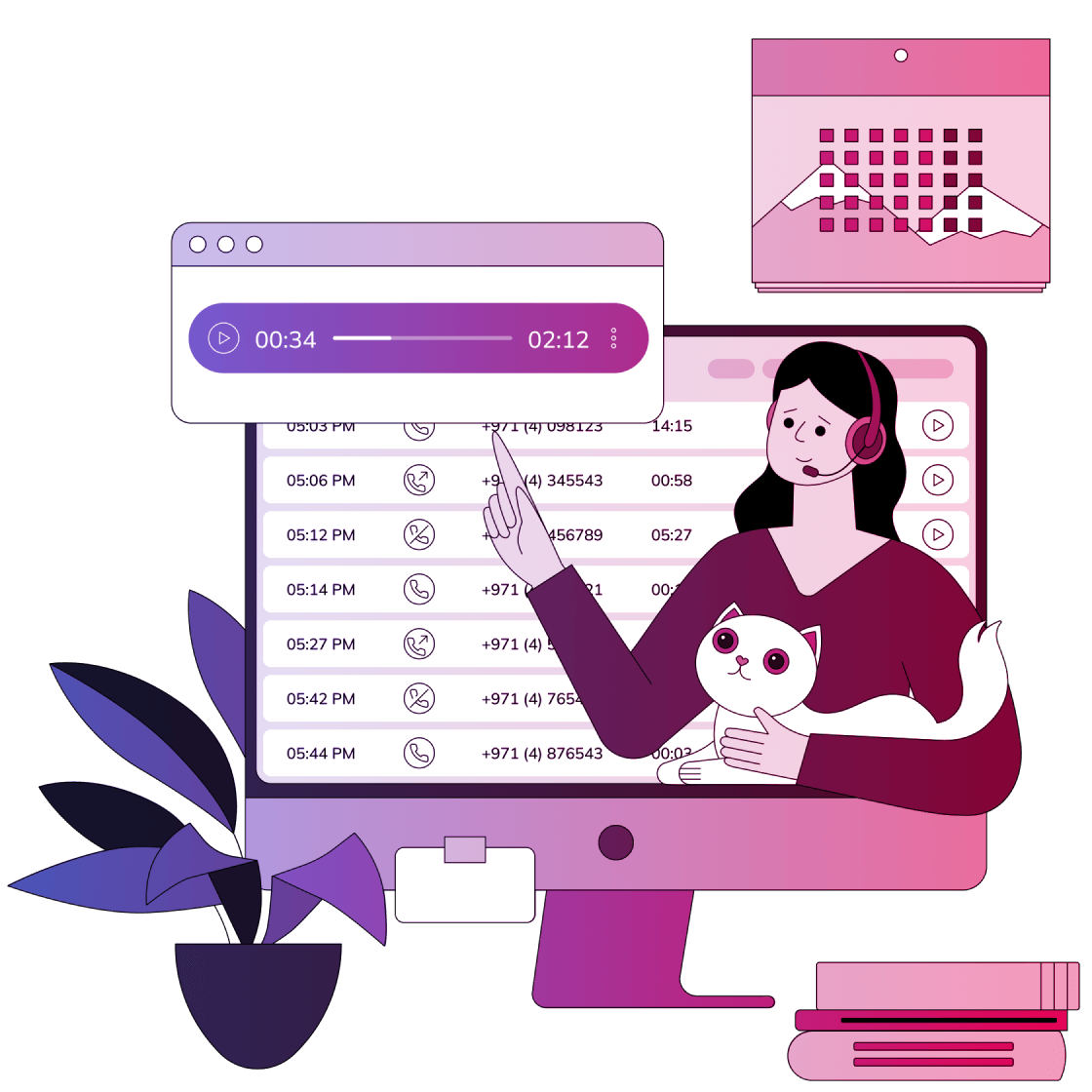 Automatically record all of your
business calls
Save Incoming
& Outgoing Calls
Download
& Play Back
On any
device
Unlimited recording
storage
Learn valuable information to improve
your business processes
Monitor & review your voice communications
Stop taking notes by hand and missing valuable information, make your business more efficient and close deals.
When calls are recorded and analyzed, the chances of information being leaked is greatly reduced.
Every conversation can be tracked down to a specific time, word, subject or issue. Your business can experience complete transparency and accuracy.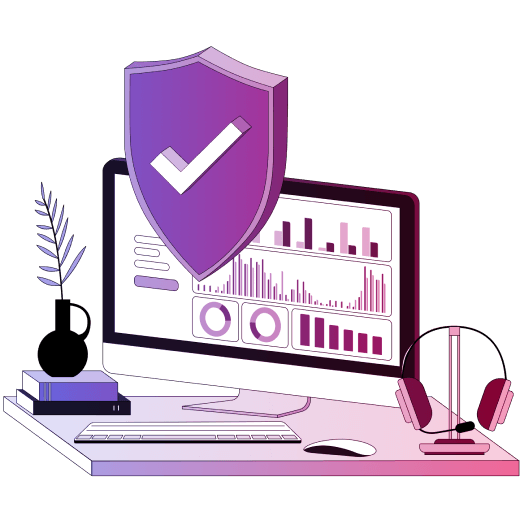 Learn how your clients are treated
Call recording is a great tool to make sure all of your voice communications are being handled properly.
Monitor the interactions between customers and employees to know what your team members are saying to clients.
Team leads can analyze call records to improve the quality of customer service and the performance of support and sales teams. Сonversation review helps to ensure your agents maintain the highest level of customer service standards for your company.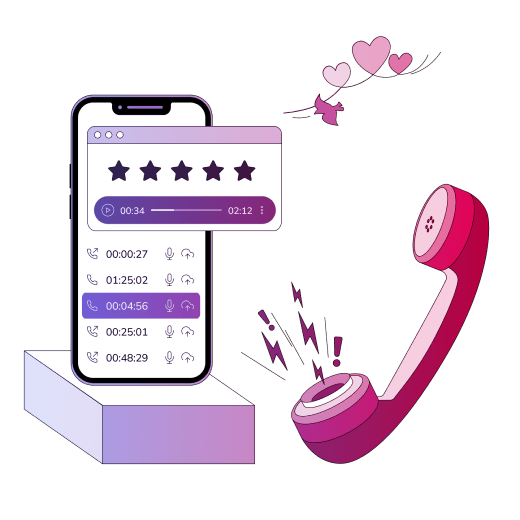 Improve employees' performance
Get the most out of your customer conversations by reviewing your team's calls.
Engage your team in exciting coaching sessions using previously recorded conversations to collectively identify key areas of improvement and create tips for better performance. Provide valuable feedback and reduce common mistakes.
Make your new or existing agents listen to successful pitches and repeat those same strategies that have proven to be successful.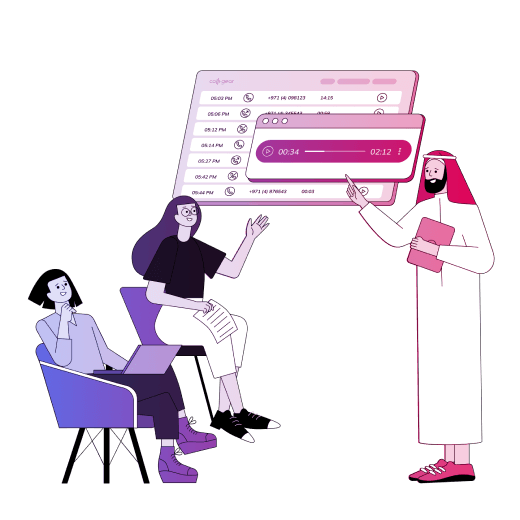 Speak directly to your customer pain points
A customer call is a valuable resource for your marketing and product development departments.
Analyze recorded calls to find deep insights, modify your product or service and reshape ad campaigns relying on data-based decisions.
As long as your marketing team regularly listens to customer feedback, they will be armed with the information to effectively pitch to your target audience.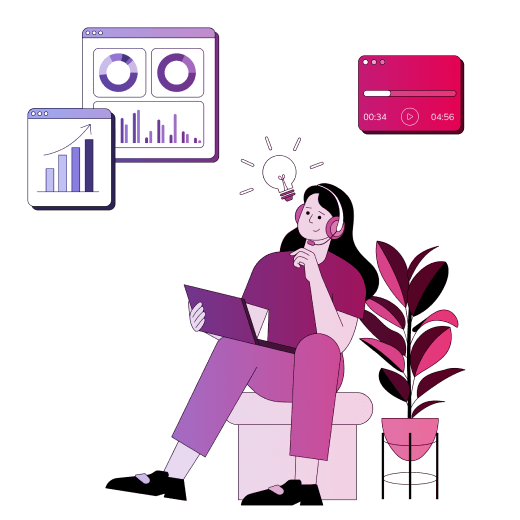 Assist with customers complaints
In every business, there are always going to be misunderstandings between employees and customers. Having call records stored can be vital to providing an appropriate solution.
By listening to call recordings, you can figure out where exactly conflict arose and what was said by the caller and agent.
Identify communication patterns that damage your business reputation and train employees to ensure these issues never happen again.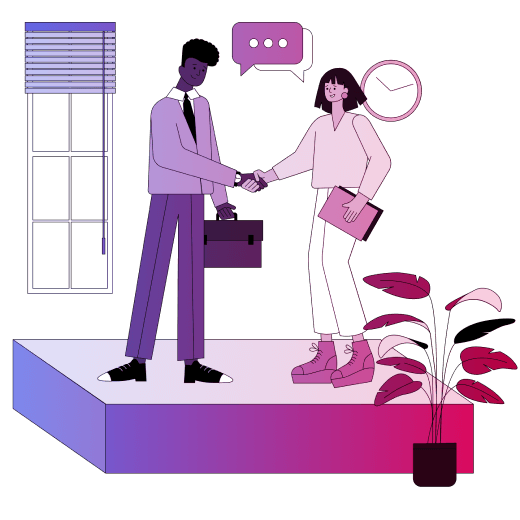 Ensure you never miss important
details shared during calls
The best business calling experience
Outbound or inbound calls from any device: Computer, tablet, mobile phone or VoIP-phone. Have all of your calls logged in your CallGear account.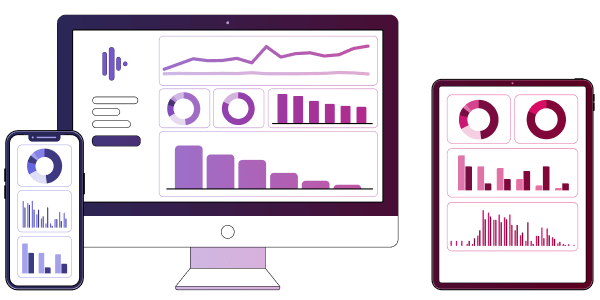 Recall every detail
A sales or customer support agent deals with hundreds of customers every day which often leads to forgetting certain details. Playing back conversations helps to refresh memory and gather relevant information about the client.
Synchronize all calls with your CRM
Play recordings back anytime from your call logs in your CallGear account or within your CRM client card. Your agents will always have access to conversations with that specific customer.
Integrations at the click of a button
CallGear is easy to integrate with the biggest tools on the market, add call recording and all of our other features directly into your CRM or helpdesk.
Common Questions About Call Recordings
Is call recording legal?

It is legal to record business-related phone call activity, such as your sales managers' conversations with your customers, when both parties have agreed to have their phone calls recorded.
More amazing features for your
business to use with call recording
More amazing features for your
business to use with call recording
Fill out this form to explore all of our features and get a full product demo