Set up call notifications
and receive updates on
important calls in real
time
Discover missed calls from your leads
immediately. Stay up to date on all significant
company interactions
Book a 15 minute Demo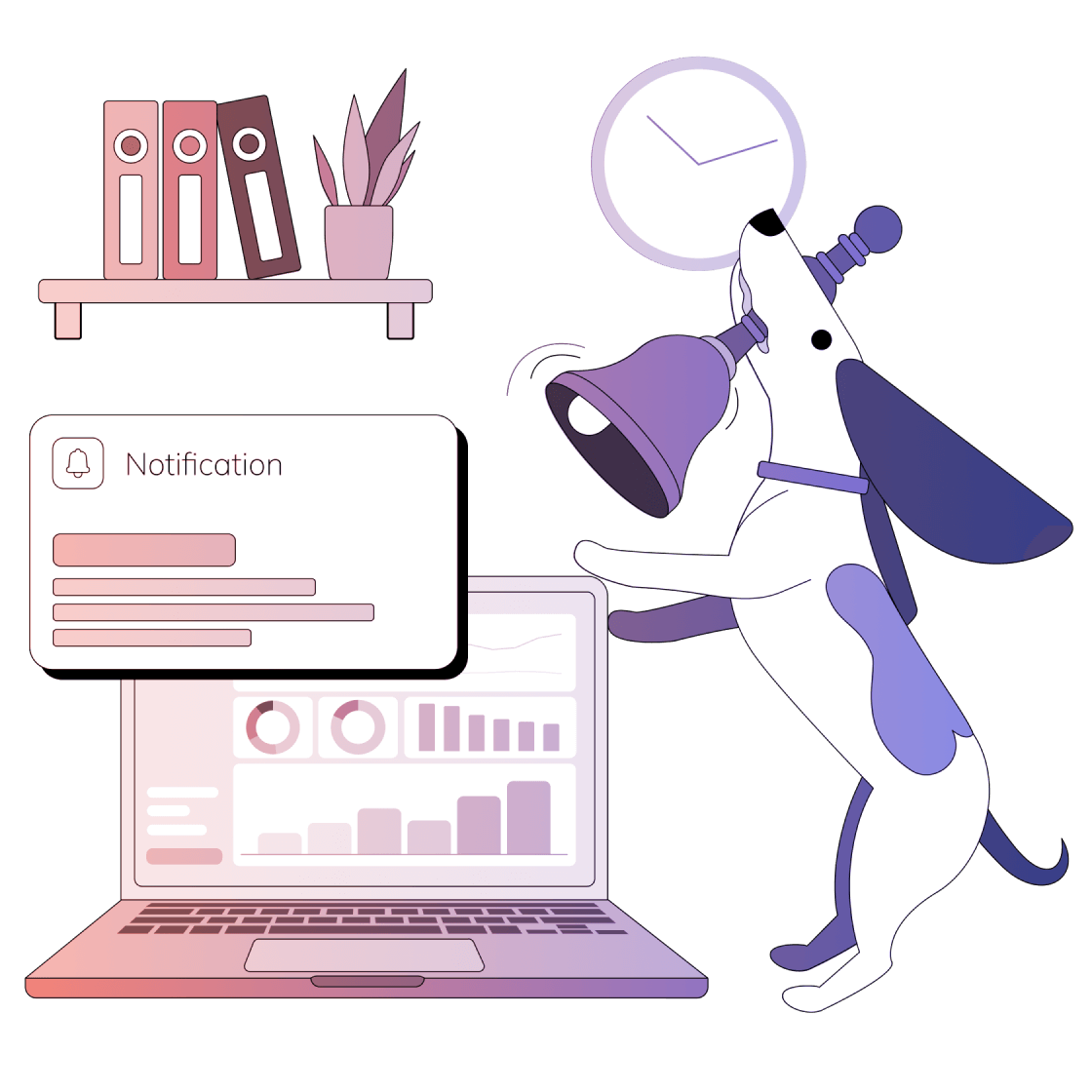 Customize notification options for better
service
Never miss an
important call
Increase revenue by
returning calls
Improve customer satisfaction
Reduce
churn
Enable call notification scenarios that
fit your company best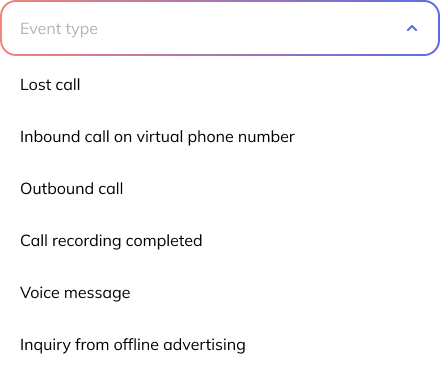 ...and other types of events
Do you have important clients that require a specialized approach or a greater level of attention?
Set up a notification for your VIP clients to ensure that they are being properly taken care of
What happens to calls that were not answered the first time around?
Have the option to call a lead or customer back instantly, transfer to a different department, or schedule a time to call back later
Has a new manager been added to the team?
Receive recordings of their conversations by email or SMS immediately after their call ends. Give real-time feedback to your new employees
Was there a negative conversation with a client that needs more attention?
Set up a notification for any call with a "Negative" tag and receive these conversations in seconds
Ensure you're always in the loop with
missed call alerts
Stay available even outside the office
Reduce the time it takes to respond, wherever you're located. Receive alerts to be able to callback as soon as possible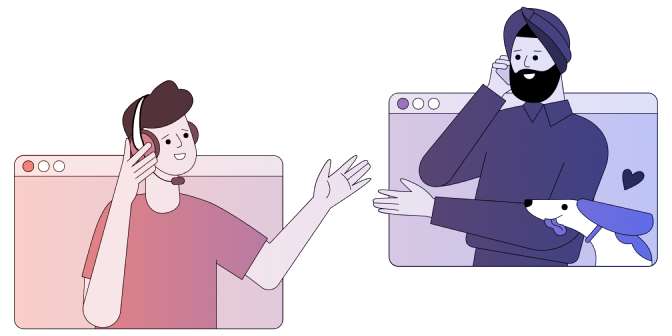 Elevated customer service
Cultivate a reputation for excellent customer service by demonstrating that you care about the customers' time and business. Ensure no request is missed and call them back right away
Follow up on every lead
For the longevity of your business, it's essential to capture every lead. Configure auto-notifications for missed calls directly to your email inbox to avoid missing out on business opportunities.
Integrate all calls into your CRM
CallGear is easy to integrate directly into your CRM or helpdesk. Add call notifications within CRM client cards and see all communication history.
Common questions about Call Notifications
Why does my business need call notifications for missed calls?

Call Notifications is a tool that allows you to receive information about calls through SMS or Email immediately after the call ends. When you miss calls, the best next step is to call back the potential client as soon as possible. Notifications for missed calls allow you to enrich the customer experience and connect with a caller ASAP, automatically or manually.
More amazing features for your business to use with Call Notifications
More amazing features for your business to use with Call Notifications
Fill out this form to explore all of our features and get a full product demo