Improve the efficiency your
virtual telephony software
by using an API
The CallGear API allows all of your platforms
communicate instantly with one another and
remove manual constraints
Book a 15 minute Demo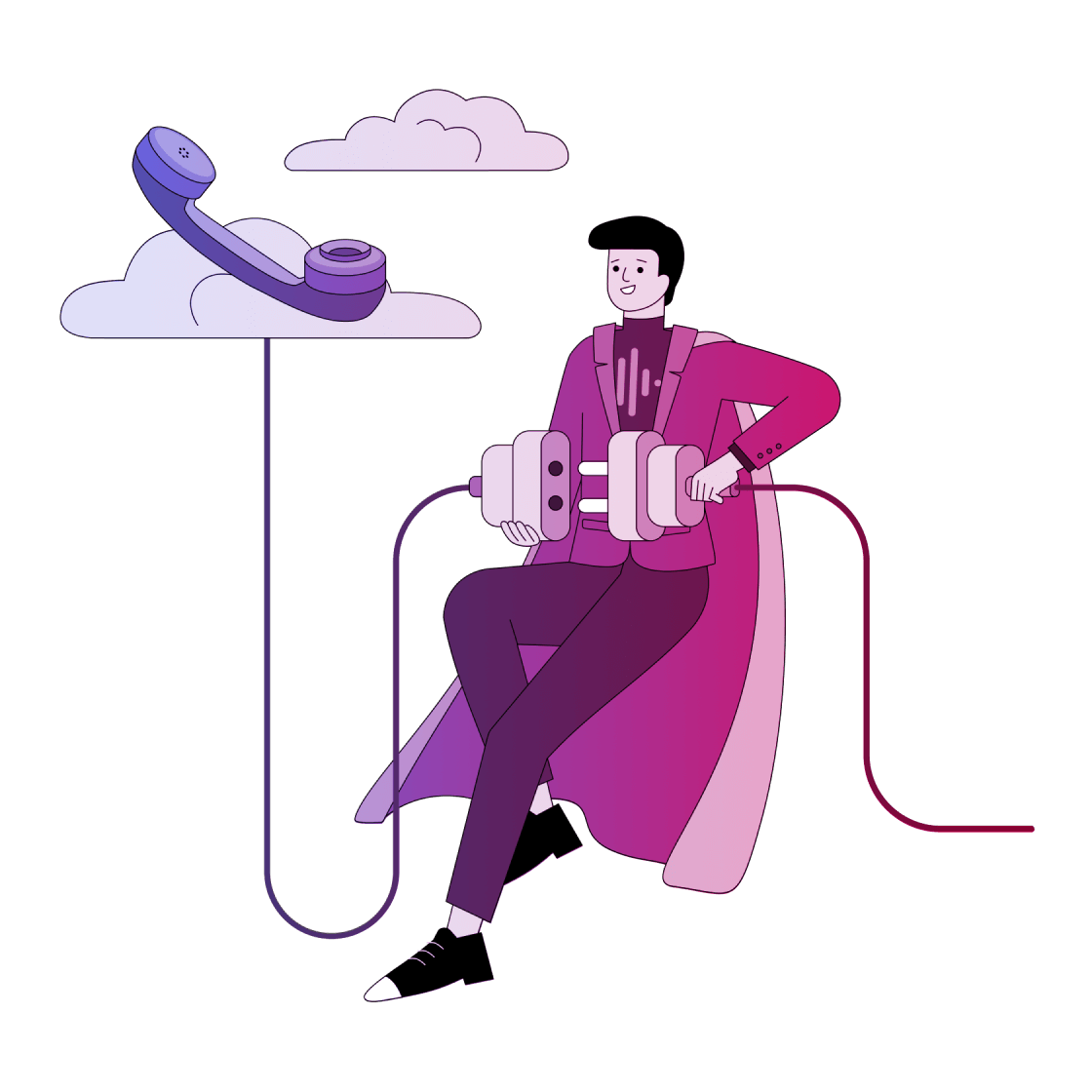 Get any data system integrated with
your telephony
Customer
Relationship
Management (CRM)
Your Internal
Software
Data Warehouse
Apps
Business Intelligence
(BI) Systems
Consolidate and visualize data from different sources
For example, synchronize the data of your CRM with the CallGear account and tag significant interactions with customers.

Connect the data from CallGear and the data from the ad accounts and visualize the report in your BI system. Thus, using our API, you can build advanced end-to-end marketing analytics.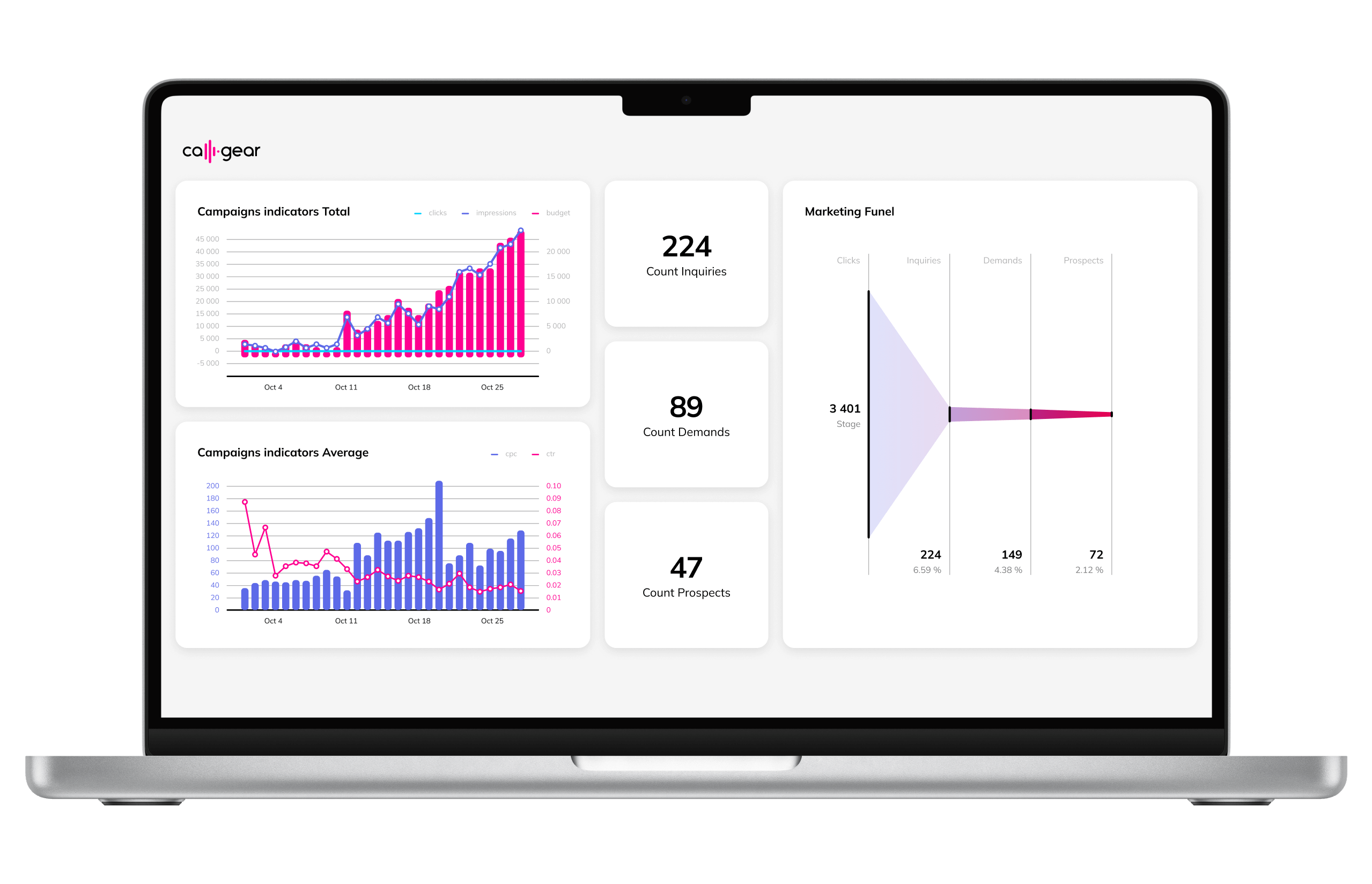 Synchronize data smoothly and effortlessly
Data Reporting API
Configures and organizes all statistics and reports within your business.
JavaScript API
Expands the possibilities of working with your website and visitors.
Call Management API
Helps generate and manage all company calls both inbound and outbound.
Interactive Call Handling API
The ability to ask an external application for instructions on how to handle a call while processing it.
Receive instant notifications
Any time there is a signifcant event related to a call or changes in the status of a call, you can receive notifications both to your mobile phone or email, and to your application using the HTTP protocol.

Using our API, all data will be updated and organized across all platforms, to ensure there is never a break invthe flow of information.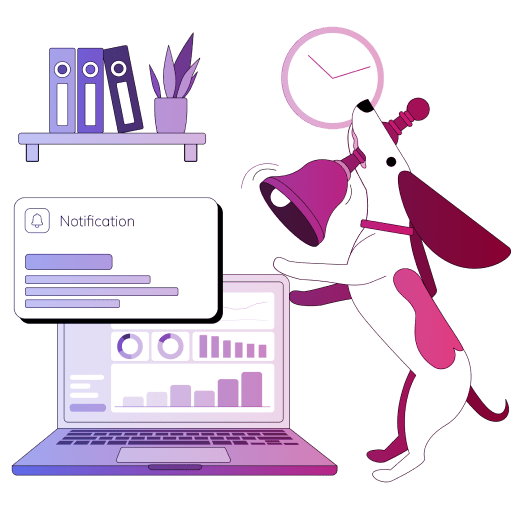 Common questions about API
What is the CallGear custom API?

Whatever platforms and software tools your business is using to deliver excellent products and services to its customers, they need to be able to communicate smoothly with one another to make sure no bit of information, no file, or record goes missing that can cost your company a prospective customer or a chance to move forward in the market.

CallGear's virtual phone API is a helpful piece of software code designed to facilitate the integration of this virtual PBX and call-tracking solution with any other programs and systems you utilize in your day-to-day business operations. Using this unique code, any data that is tied with your CallGear account will be easily accessible across any other platform your company utilizes, such as CRMs, Google Analytics, Salesforce, etc.
More amazing features for your business to
 use with the CallGear API
More amazing features for your business to
 use with the CallGear API
Fill out this form to explore all of our features and get a full product demo