Analyze every
conversation in your
business using speech
transcripts
Turn your calls into well-structured, explorable, and easy-to-study data. Use it to better understand your customer experience
Book a 15 minute Demo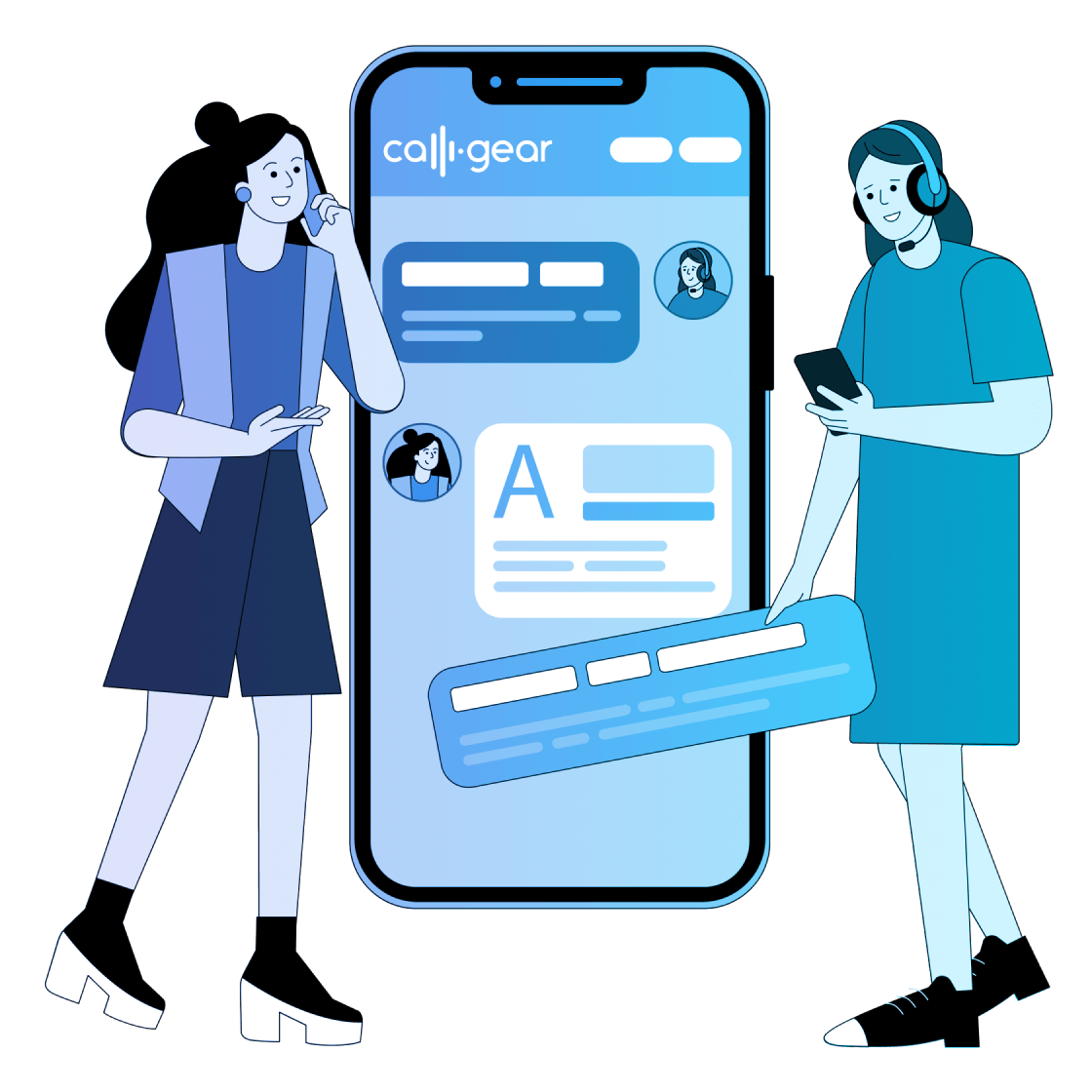 Speech Analytics helps you to receive complete call transcripts, find past conversations with customers using specific keywords, and significantly reduce the time of wiretapping and processing calls manually
Speech analytics are a valuable asset for almost any department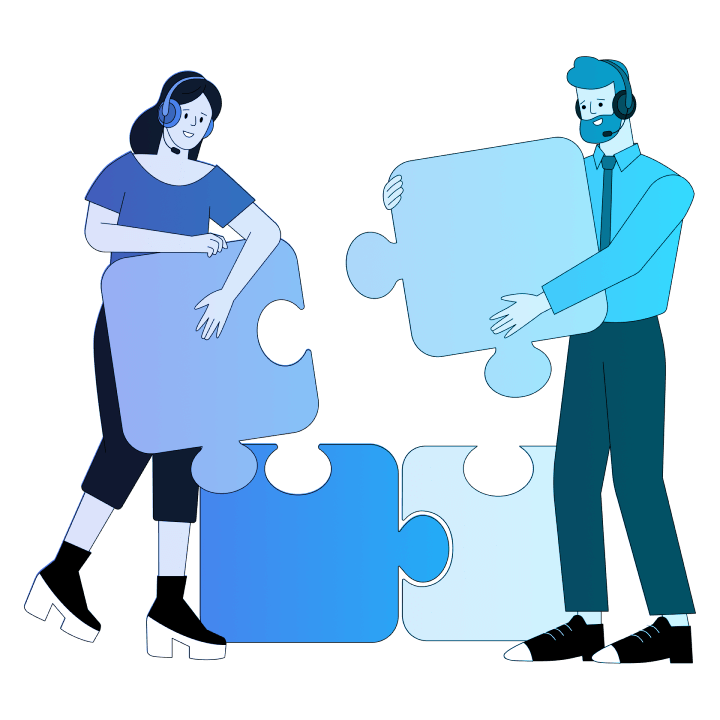 Customer service

Monitoring and analyzing interactions within your customer service department will give you a better understanding of what your clients think about your brand, products, and services

Sales and marketing teams

By simply reviewing past interactions with customers, managers and supervisors can see which of those conversations led to sales and which resulted in the customer leaving

Tech support teams

Learn if your tech help center workers deliver information in a manner that is well understood by the customer. You will also know which communication scripts need to be further elaborated, simplified, or even abandoned altogether.
How do speech analytics work?
In the Speech Analytics settings interface, you choose the types of phone calls that you want to transcribe into text.

The calls are then automatically transcribed for you to view, analyze and download. These dialogues are visualized in an "operator-client" format.

If you search for a keyword using the Speech Analytics tool, CallGear will highlight all conversations that contain that word, and highlight where the keywords are in your transcriptions.

You can then tag a group of highlighted calls and use this data to further analyze conversations. The entire group of selected calls can be downloaded.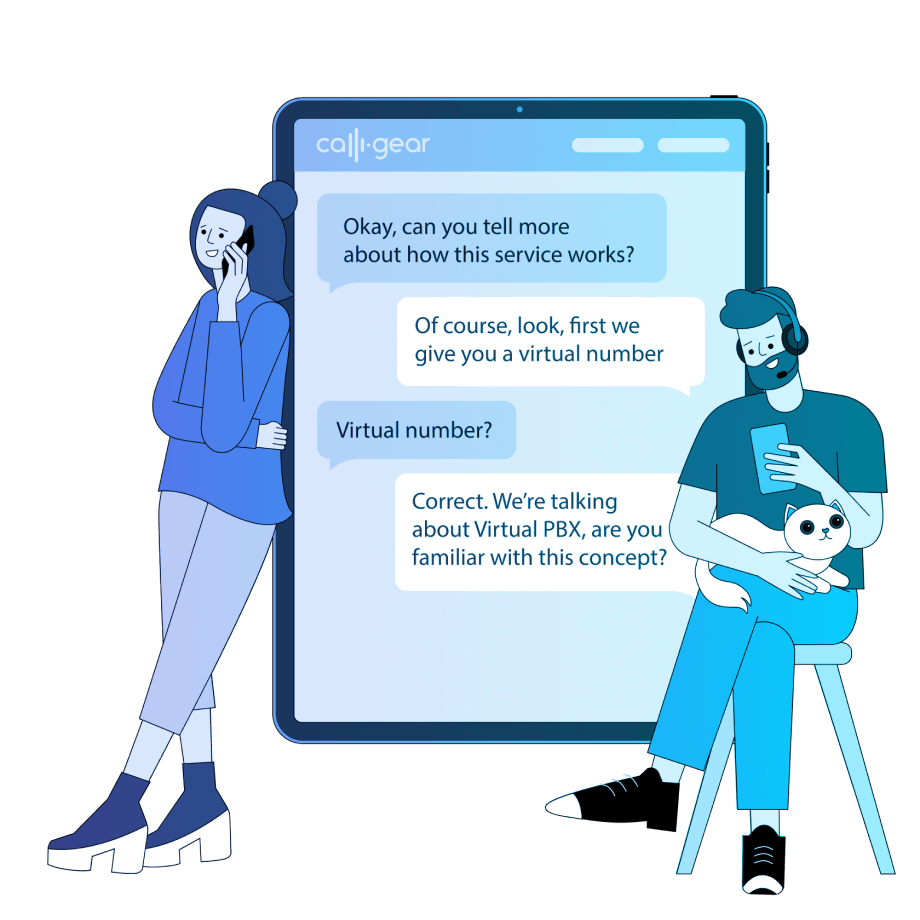 Common questions about Speech Analytics
What is Speech Analytics tool?

This software product allows you to quickly transcribe calls into text, analyze the quality of your conversational content using different metrics, tag and organize calls using keywords, urgency status, quality of leads, and other filters.
What are the advantages of the CallGear voice analytics software?

You can continuously study the conversations of your agents and clients. Instead of having to listen to every conversation until you find something meaningful, you transcribe the dialogues and read or search the text to find valuable insights.

In addition, you can closely note, organize, and analyze questions that your customers ask. You can then change language on your website, product pages, and put important information in the FAQ page, assisting in the sales process for your employees and answering questions customers may have before they even jump on a call.

By tagging your calls, you can organize conversations by urgency and quality of the lead, in order to reach back out in a timely and appropriate manner.
More amazing features for your
business to use with speach analytics
More amazing features for your
business to use with speach analytics
Fill out this form to explore all of our features and get a full product demo