Efficiently track every
request from your site
Stop losing leads. Automatically save all
inbound data in one place and immediately
reply to the client
Book a 15 minute Demo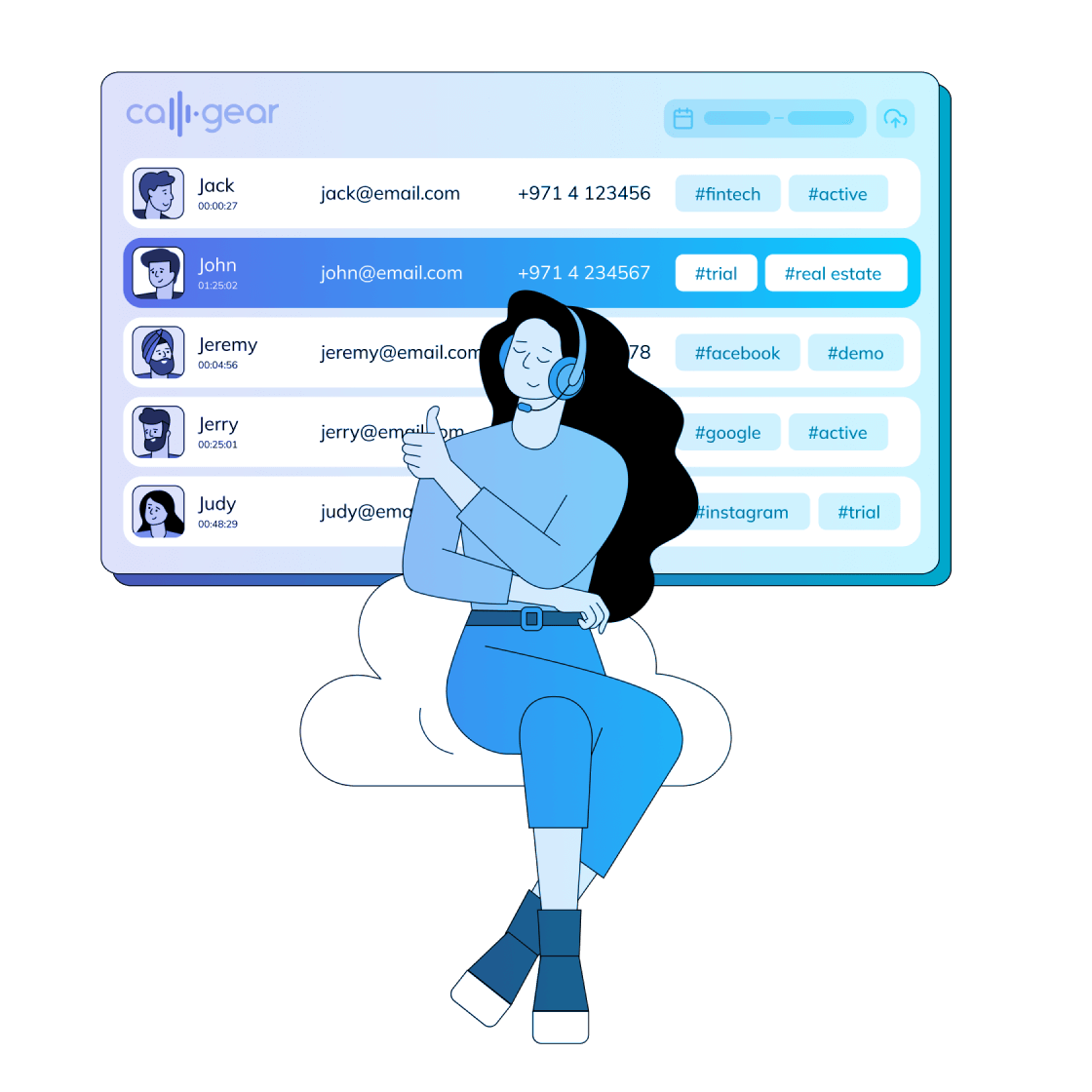 Improve the quality of processing incoming requests
Form Tracking is a feature that syncs your website and/or social networking services and collects all messages in one place. Process all calls and communication along with additional business-relevant information in your CallGear account.
By connecting Form Tracking, you will instantly improve the quality of processing incoming requests, and minimize the possibility of human errors that occur during processing.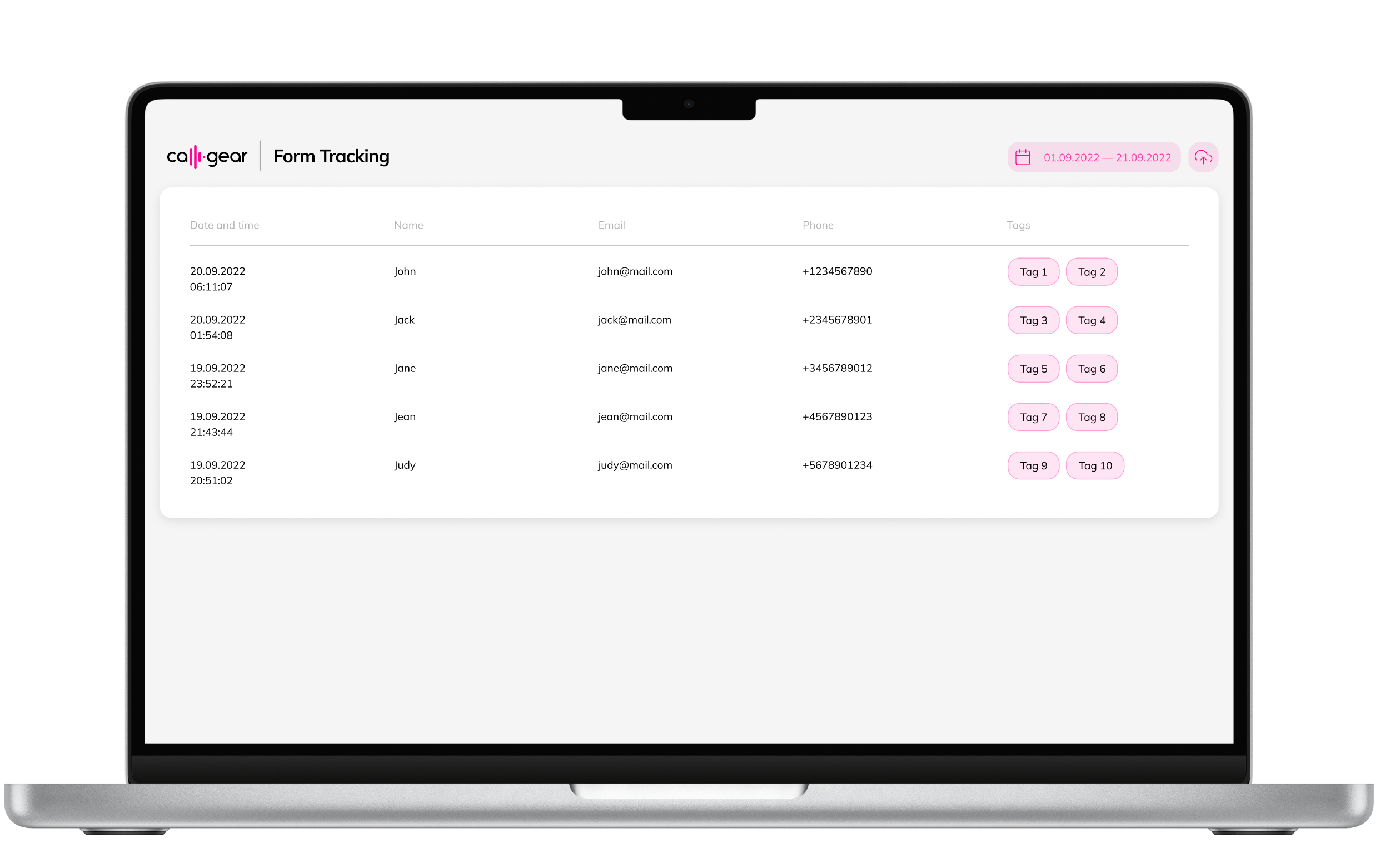 What's wrong with manually processing requests?
The longer it takes to respond to a client, the more likely they are to switch to a competitor.
When requests get lost in your inbox, you miss out on an opportunity to speak to a potential client.
Requests can be disorganized and difficult to categorize. You may lose the ability to track data and make the right business decisions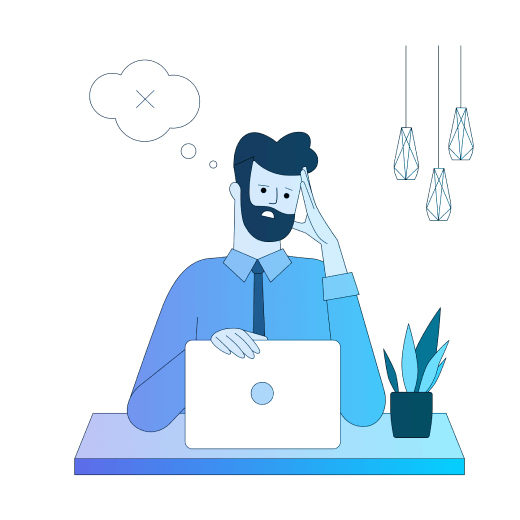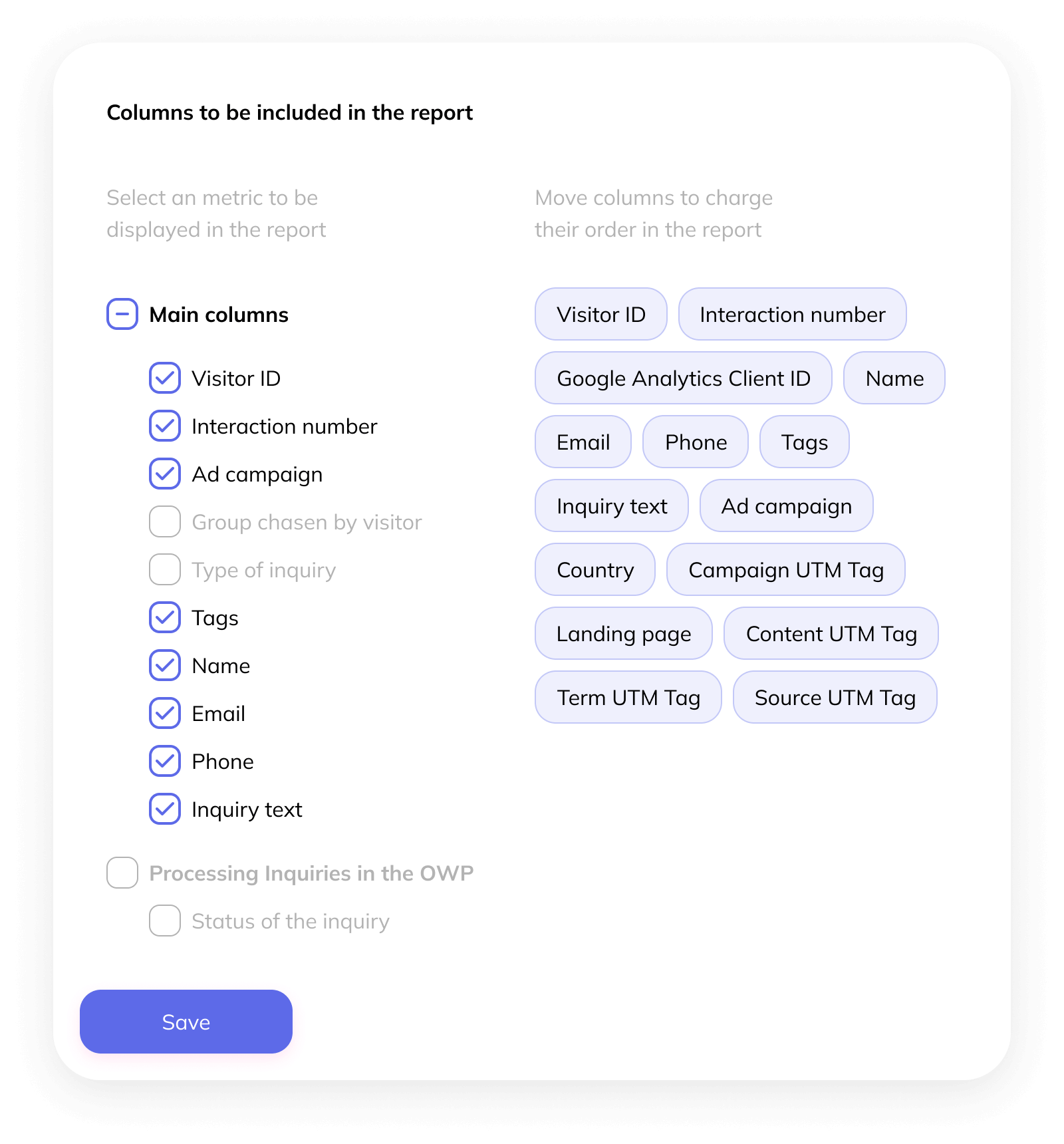 How does Form Tracking work?
Add a simple code on your website. Once it's synced, all requests are stored in your CallGear account.
In addition to the completed form fields (name, email, phone number, etc.), the system also collects:
The page from which the inquiry came
The advertising campaign through which the client came
Additional data specified by your UTM tags: campaign, content, term, source and any others
The Client ID in Google Analytics
The country and region of the inquiry
Integrations
In just a few clicks you can sync customer data, sales and marketing in one place. Link virtual telephony with your CRM and marketing platforms
More amazing features for your business
to use with form tracking
More amazing features for your business
to use with form tracking
Fill out this form to explore all of our features and get a full product demo