8
8 Ways an IVR Can Improve and Streamline Your Business Operations
Are you tired of having to answer u a hundred monotonous calls per day from potential customers who keep asking you the same uniform questions? Would you like to make that particular experience more streamlined and time-effective?
Investing in a modern and sophisticated IVR solution will help make your interactions with your callers more meaningful, and guarantee that when you do pick up the phone, the time will be spent discussing real business.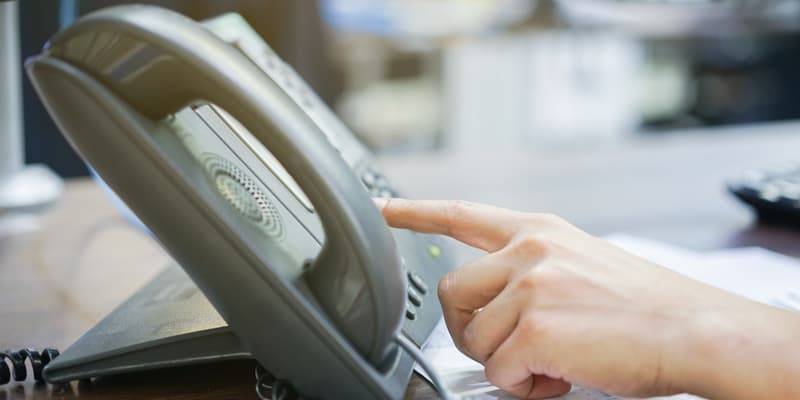 Interactive voice response systems (IVRs) are a helpful piece of software that can offer some tangible benefits to a developing business – from gathering essential basic information on potential customers and ruling out undesirable callers to ensuring that your company remains accessible to your prospects 24/7. Let us look closer at what these products are and how they can completely transform the way things get done in your business.
What Is an Interactive Voice Response System?
We've all been in situations when – upon dialing a business – we were greeted by a robotic voice, prompting us to select what we wanted from a few options presented. That is an example of interacting with an IVR, otherwise known as a Voice Menu. An integral part of many modern VPBX solutions, this technology enables callers to receive the needed information about the company via interacting with a computerized phone system – unassisted by a human operator.
How Does an IVR System Work?
IVRs use the dual-tone multi-frequency (DTMF) signaling system to understand and process the choice that the caller makes by pressing certain buttons on their keypad. Some of the more advanced solutions combine this with the use of voice recognition that enables the caller to provide voice commands instead of keypad inputs.
8 Unique Advantages Businesses Can Derive from the Use of IVRs
Don't worry, an IVR will not make your startup sound like a huge international corporation that's too busy to speak to its customers directly and puts operative efficiency above personal communication. Having an interactive voice response system to greet your calling customers and help them self-navigate their way to the right employee only shows your clients that you value their time and care for their wish to be self-reliant.
Here are some of the most enticing benefits the IVR technology can provide:
Professional presence 24/7.
No matter how hard you try, you cannot always be there to pick up the phone when a new client is calling. Without an IVR to fill in for you when you are away or unavailable, a missed call would mean confused and/or unhappy customers, reputational damages, and loss of profits. Using pre-recorded IVR messages to welcome your callers to your business and help them get the information they require will go a long way towards ensuring your callers receive the best customer experience.
Expert screening.
Not every call benefits your business, but every call takes time out of it. The use of an IVR will help screen out spam or misdialed calls, and allow quick routing to the appropriate employees who can assist your clients with more precision and attention.
Personalized customer experience.
Automating your call flow management process with an IVR does not imply impersonalizing your business or making it any less customer-centric. In fact, by introducing custom numbers and designing customer-specific responses, you can make the whole experience even more unique and memorable for your callers.
Enhanced user satisfaction.
It is a fact that over 60% of prospective customers reaching out to your business for the first time prefer to do so by phone. When there is a pressing concern or a question that requires a real-time answer, most clients will choose the phone over any other communication channel, such as live chat, email, web-forms, etc.
Unintrusive information harvesting.
You need information about your customers to know how to help them. By desperately fishing for bits of data from your clients during your phone conversation with them, you risk appearing pushy, intrusive, or even insensitive. An IVR can do all that in the most discreet and friendly manner, giving you something solid to fall back on when you finally pick up the phone.
Streamlined self-service experience.
By letting your callers self-navigate their way through your system, you free up your employees to serve the needs of those who actually require the assistance of human operators. It helps save valuable time and makes your clients feel more comfortable, independent, and in control of the situation.
Shortened wait times.
Your customers will appreciate not being put on hold or forgotten about. An IVR can help organize your call queue in a way that is most beneficial for the caller, as well as the business. It is an excellent tool for optimizing how your limited resources are spent.
Cost efficiency.
By equipping your business phone system with an IVR, you will be able to save on hiring and training new agents to manage the ever-increasing flow of inbound calls.
Even though IVRs aren't cheap and learning how to use those properly may take some time, it is an investment that will pay off in the form of improved operator performance, saved operational costs, and a more streamlined customer experience.