4
4 Smart Ways to Reinvest Money in Your Business to Help It Grow
You have been working extremely hard, pulling all-nighters in the office, never really parting with your phone and laptop in case a client calls to ask a question – all to make sure your business can succeed and thrive. Finally, your work is starting to bring some return, but what do you do with the money? Spend your hard-earned dollars on a well-deserved vacation abroad? Use it to buy yourself a new car? Wrong! You reinvest it.
Being a small company that is only recently in the black means you are still vulnerable and cannot start taking out money until you have built up some meat on those bones. The most logical way to move forward is to pour the profits back where they came from. First, however, you need to make sure you know which areas of your business can truly benefit from reinvesting and which ones will drain your budgets with nothing to show for it.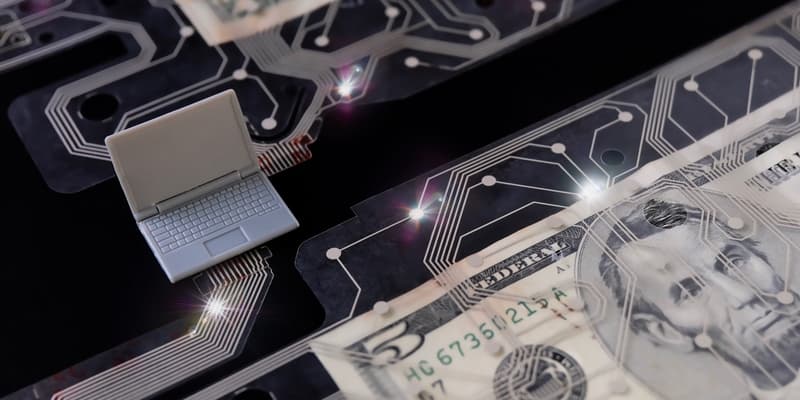 Here are the four most promising areas in which reinvestment will help you keep your company on the path of steady growth. They are also the ones that come with the lowest risk of your money being wasted.
#1 Reinvest in areas that need urgent improvement.
If there is one valuable lesson all success stories in the history of humankind teach us, it is that when you want to succeed in something, you have to give it your all. Reinvesting in the parts of your business that aren't doing great means you not only prevent those from declining further – which is what will happen should you choose to ignore the problem – but will also show your competition and your customers that you are capable of self-reflection and self-improvement.
The most common areas of concern for small businesses are:
A 2014 Harvard Business Review study showed that people who had the best experience with a company spent 140% more on repeated purchases than those who suffered the worst past experience. By reinvesting money into improving their customer service, companies make a long-term profit in the form of excellent business reputation and customer confidence, which in return equal better sales and faster overall growth.
Ensuring the very best quality of your products or services might be just a part of your success strategy, but – make no mistake about it – it's the part that glues it all together. When your customer does not like what they purchase from you, they will start looking elsewhere, so if you think there is room for improvement here, that is where the money has to go.
The only way to succeed in business is to receive more in profits than you spend in costs. By implementing productivity-enhancing tools and technologies, you can facilitate the work of your employees, which will make them happier and willing to provide excellent service for your customers.
#2 Reinvest in your workforce.
Qualified, well-trained, and knowledgeable people are your most valuable resource. Investing money into things that make your employees happier and help them become better at what they do is the key to success.
Experts say it is not enough to nurture your workers to be right for the job – you also have to develop a company culture that would appeal to the top minds in their field and persuade them to come work for you. Studies show that incentives like company-funded advanced training courses, development opportunities, and motivational programs can seriously help enlarge a company's pool of skilled employees.
#3 Reinvest in the highest-ROI marketing strategies.
Once you have ensured that all your products are of great quality, your customer service is up to the mark, your employees are happy, and you have the infrastructure in place, it's time to scale up. To do that, you need more customers, and to get more customers, you need to employ the most effective marketing strategies.
One way to track the efficiency of your marketing activities is to employ advanced inbound analytics tools that will help identify your best advertising channels, allocate your budgets wisely, and reduce the cost of attracting new leads.
#4 Reinvest in your personal growth and development.
Every business is only as good as the person running it. If you are too busy to continue your education and personal development, you will end up hitting a ceiling, which will bring your company's growth to a halt. To stop that from happening, find time to invest in making yourself a more successful businessperson and individual. The dividends you receive will be plenty and varied – from becoming a more effective leader to learning the best way to maintain a healthy work/life balance.
Here are a few things you can start with:
Spend more time reading. This way, you can enrich your experiences and shorten the learning curve for any field of knowledge you might encounter in the future.

Learn to fight your stress. Stress equals poor performance, so if you want to always be at your best, embrace the occasional need for some me-time.

Promote your leadership skills. Being a great business visionary does not necessarily translate to being an excellent leader and people manager. Those are the skills most people have to develop over time.
Depending on how sensible and far-sighted you are, the money you reinvest in your business might be spent well or, unfortunately, wasted. Follow the above tips carefully, and you will have a good chance of getting your company to the top.