5
5 Good Arguments In Favor Of Switching To A Virtual Business Phone System
If your phone system appears too intricate and confusing to your callers, it can cost your small business a large part of its potential clients. Not being able to get through to you quickly, they give up even before they can speak to one of your trained managers. This happens to many fast-paced companies that have outgrown the capacity of their current phone systems but continue to use them – adding new phone lines and numbers – instead of switching to a more scalable and robust solution.
Businesses that are too slow to embrace the long-overdue technological change in their phone systems are also in danger of losing existing, top-priority customers. By letting the best clients use your personal cell number to reach you directly, you risk ruining a good relationship with them if your phone suddenly gets lost or goes out of service. If this does happen, your most cherished customers will likely feel shut out and underappreciated, which may cause much frustration and the decision to stop working with you.
If the above sounds like a familiar experience, it might prove the time has come for you to consider replacing your clumsy and restrictive phone system with a modern and capable virtual phone number solution. Investing in one will not only let you provide your customers with a much more streamlined and professional calling experience, but will also save your budget and eliminate the need for hiring and training new staff to hand your phone calls.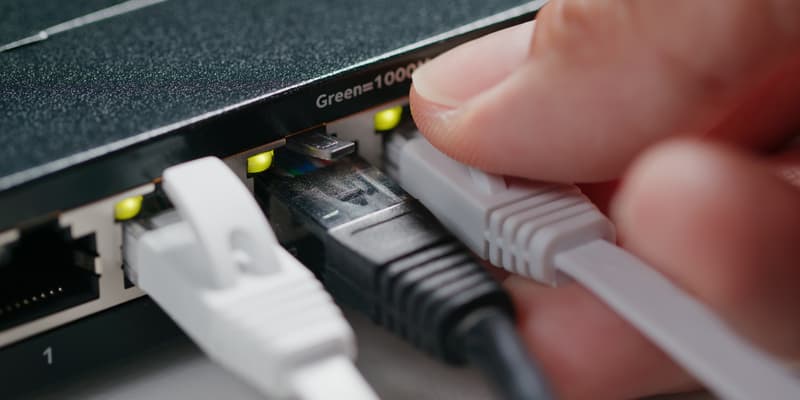 However, those are not nearly all the advantages a sophisticated virtual phone system can bring to your small business, so keep reading to learn more!
5 Compelling Reasons to Give A Virtual Phone System A Try
If you are still hesitant about whether or not you should invest in upgrading your old and ineffective phone system, below are a few clear arguments in favor of doing so.
1. Have a capable and robust phone system without expensive hardware equipment.
Long gone are the days when a powerful and multi-functional phone system was a synonym for a bulky, scary-looking switchboard with tons of wires, relays, and blinking lights, run by an extensive team of operators who distributed the calls.
In a virtual phone system, the key word is "virtual," which means its presence in the metaphysical world is limited to a bare minimum. The desktop computers, laptops, smartphones, and fax machines you are already using to do business – that is pretty much all it takes to get a virtual phone system up and running. In exchange, you will gain the following benefits:
Virtual local, toll-free, or international phone numbers to quickly connect to your customers from anywhere in the world.

Call forwarding to route all your inbound calls to the right person or department.

Voicemail to help your clients stay in touch with your business even when you cannot pick up their call.

Call recording and detailed analytics to know the true value of each call.

Speech analytics to convert voice to text and create accurate transcriptions for future analysis.

Call queuing, logging, and reporting.
2. Create professionally sounding greetings.
If your company does not have the resources to take each incoming phone call on the fly, you can try a few other options to greet your customers:
Outsource business voicemail greetings. Have professional actors record these messages for you, using different voices, tones, and accents. This will allow your company to give an impression of a more large-scale enterprise.

Record the messages yourself. Alternatively, you can get the job done yourself. Pick one of the many professional voicemail scripts available online and create a beautiful message customized to fit the needs of your business.
Follow the script and try to keep it simple. All a greeting message has to do is confirm to the caller that they reached the right place and tell them how to connect with the person they wish to speak to.
3. Stay accessible while away from the office.
The primary task of a virtual PBX is to add mobility. When on a business trip, you have to be sure you can quickly connect to your customers and teams via the same business phone number you use in the office. Call forwarding simplifies things even further by letting you appoint one of your employees to take your calls while you are away, or you can have calls routed to your private number automatically.
4. Keep the technology you are already using.
A capable virtual phone system should work smoothly on any Internet-connected device without requiring any upgrade in technology. This means you will not have to spend extra money to buy the latest smartphone to handle the new functionality.
5. Make calls even when the reception is terrible.
Your customers should not have to suffer because you call them from a spot with poor reception. Using a virtual phone system that supports the VoIP functionality will let you avoid situations where a crucial call with a client is interrupted because of poor cell phone coverage or weather interference.
In Conclusion
A virtual PBX solution will offer you all the perks of a professional telephone exchange without the bulkiness, operational complexity, and extravagant price of the hardware equipment. It is a world of possibilities embedded in a tiny container that is your smartphone or laptop!