H
How to Set Up a Voicemail System for a Distraction-Free Work Environment?
Imagine this: You're grinding away at work, about to crank out a brilliant idea that could be the quintessence of all the brilliance in the world – and your cell phone starts ringing. Instantly, you've lost your concentration, and are left utterly frustrated and unable to decide what to do next – pick up the phone or go back to work and try to catch up.
A moment of hesitation later, you answer the call expecting it to be from a prospective client only to find out you have been pre-approved for a loan you haven't even asked for! What a bummer! A junk call that should have gone straight to your voicemail has ruined your work mood completely. Now that you've already been distracted, you are more likely to start checking social media, read news, or do something else that is entirely counterproductive to what your original plan of action was.
To make the best possible use of a limited and valuable resource, your working time, you have to eliminate these daily distractions. This post will help you create a distraction-free environment so you can focus on being productive.
Why Do We Keep Taking Calls Even Though It Is a Prohibitive Luxury?
In the situation above, the call was answered, even though it easily could have – and should have – gone to voicemail. What made the user want to take the call at the absolute worst and most inconvenient of times? It's the lack of trust in the voicemail system that the user had in place.
Running your own business often makes you feel like you're the only one responsible for everything that happens to it. If you do not take a call, no one does. If you ignore the customer, they will leave your business forever. Inability to delegate, whether to people or technology, is the reason why many business owners deem it necessary to stay on their phones 24/7.
One way to solve the problem is to invest in a dependable and intelligent voice-mail solution. This will help you screen out and re-route your calls in a manner you are most comfortable with, and at the same time, make your callers completely satisfied with the phone call experience they receive. Ensure that your customers feel valued EVEN if they reach your voicemail, and stop dealing with junk calls.
How to Create an Effective Voicemail Funnel System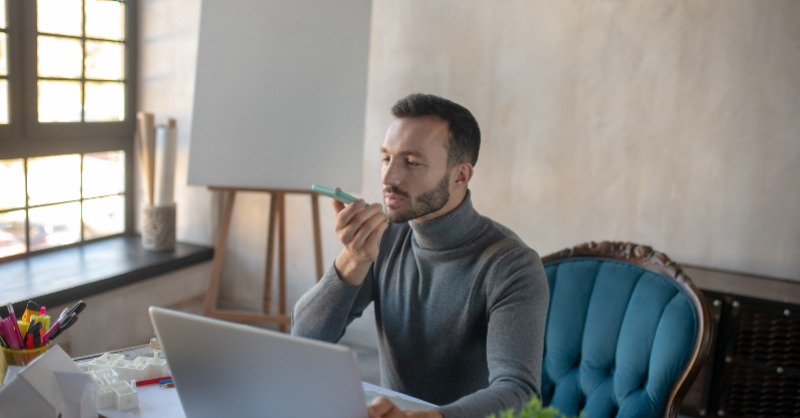 Putting together a simple yet powerful voicemail system will help you achieve the following three main goals:
Separate business calls from personal calls.
If you use your personal phone for work calls, things can get very confusing very quickly unless you set up an efficient voicemail system that will separate the two types of calls coming to one device. One way to do that is to get a separate virtual business phone number with a dedicated voicemail box just for business calls. When someone calls your business number, it is still your personal device that rings, but by the sound of it, you can immediately tell which one it is – business or leisure.
Doing so will allow you to be more agile in returning critical business calls from prospective customers. Furthermore, it will enable you to deal with all business voicemail messages in one batch and spend the rest of the time on tasks that call for more important concentration.
Encourage your customers to proceed with voicemail instead of hanging up.
When customers dial your business number and get a voicemail, most people's first reaction would be to end the call. Some might try to call again later, but others will give up permanently. Your most crucial task is to make your voicemail greeting as engaging as possible so that it could convince more people to stay and talk.
The message inviting your callers to wait for the beep and leave a voicemail has to be concise, professional, but also friendly. It has to persuade the caller that you will hear what they say and that an adequate response will shortly follow.
Tips on Setting Up a Voicemail Funnel System that Can Shield You Against Distractions
If your company is using an advanced virtual PBX solution, the odds are you already have a pretty capable voicemail funnel system shielding you from distractions like those pesky junk calls. However, that does not mean you cannot try to make it even more efficient. Here are some ideas on how to do that:
Enable incoming call control

.
By blocking users who have previously made repeated junk calls to your phone, you can considerably limit the number of unwanted communications and reduce the overall volume of such low-quality incoming traffic.
Use the go-to-voicemail option whenever there is a parallel call from an important customer.
Do not let your key customers hear busy tones if they call you while you're talking to another client. It may give them the impression of being less valuable to your business. Provide for all simultaneous calls to go straight to your voicemail, and call your customers back as soon as your other conversation is over.
If you are too busy and cannot afford to take a call, however important, it is best to delegate that responsibility to someone else. Check to see if your voicemail system allows for forwarding calls and then outsource the task to one of your trusted employees. Just make sure you warn them that they might have to handle your incoming phone traffic for a while.