V
Virtual PBX – An Important Component for Effective Business
The traditional PBX phone system is no longer suited for the evolving needs of modern businesses. So out goes the legacy of PBX systems and in comes the advanced virtual PBX system. Virtual PBX is easier to use, more reliable, and doesn't cost a whole year's budget. In short, a VoIP hosted PBX is the main ingredient of an efficient business.
We're going to show you how a VirtualPBX leverages business processes and helps you create a seamless communication system. But first, a little comparison between hosted VoIP PBX and legacy phone PBX.
Virtual PBX Vs. Legacy On-Premise PBX Service
Old PBX phone services are no match for modern cloud-based PBX. Virtual PBX is now a requirement of new-age businesses and offers an easy-to-use communication system. Here's a comparison of both to help you understand the key differences.
Virtual PBX Phone System
Legacy PBX Services
Costs

Minimum upfront costs (cloud based)
Low cost of ownership

Needs expensive hardware
Requires maintenance:hardware replacement costs, additional support expenses

Control

Less control over the system

Complete control of one's own hardware

Performance

Maximum uptime and resiliency
Easy to manage

Ensuring uptime is the owner's responsibility
Complex call management system

Support and Maintenance

No IT team needed, virtual PBX providers offer support and maintenance

Dedicated support team required
Might need weekly or monthly check-ups
Modern hosted PBX services are accessible from anywhere and work over an internet connection. You can use your existing business numbers or opt for a single provider to reduce costs. Call tracking solutions like CallGear offer a hosted business phone system that provides the online PBX functionality. You can also use IVR, business SMS, conference calls, call forwards, voicemail and other PBX features.
PBX Phone System: The Case for Modern Businesses
Now we will explore which aspects make hosted PBX systems a must for modern businesses.
Reliable and Efficient
Hosted PBX systems minimize business disruptions and ensure maximum uptime. Hosted phone system providers use 24/7 monitoring and failover technology to keep your business running no matter what. Your communication is always flowing, even in the case of power outages and natural disasters.
High Security
Hosted PBX VoIP systems use strong security protocols and strong encryption to prevent any breach of data. You should always check out the security features before choosing a hosted phone service.
Ease of Use
Modern PBX solutions are simple and easy to use. You don't have to do anything other than manage your communication. The responsibility to keep things running and consistently updated is on your hosted phone provider.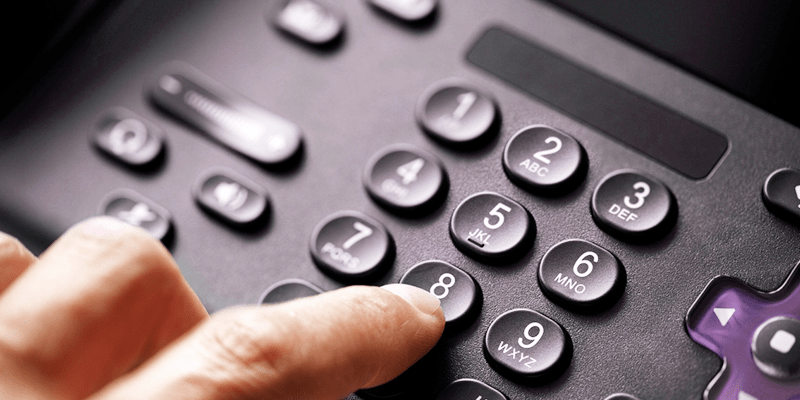 If you are still apprehensive about hosted phone systems, here are a few more perks to help you make up your mind.
PBX Phone System for Automation
Virtual PBX systems come with a range of automation tools and features. The idea is to automate those repetitive tasks to free up time and labor. Some of these automation features include:
Phone Menus
You can set up automated voice menus and custom greetings. The system will also forward calls to respective departments without the need for human involvement.
Voicemail in Email
You can choose to have voicemails delivered to your mobile or inbox. It's perfect for people on-the-go who still need to keep a tab on important calls!
Auto Agents
Your customers shouldn't have to wait for someone to pick up the call. That would only lead to complaints! You can use auto-attendants to direct customers to answering machines or give them any necessary information. It's a great feature to have when no one's around to answer calls.
Call Recording, Queuing and Forwarding
You can set up and automate call queuing and forwarding in a matter of seconds. Call recordings can be saved in digital formats for analysis or review.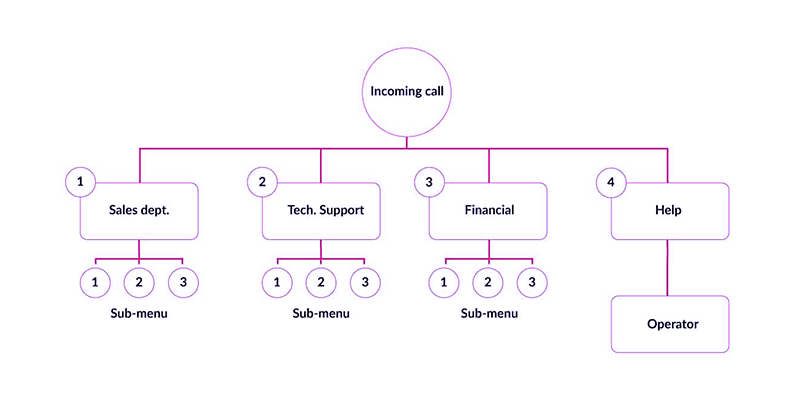 Ok… we'll be honest. We have kept one aspect a secret from you. Want to know what makes virtual PBX indispensable for modern businesses?
Hosted PBX for Mobile and Remote Working
PBX phone systems create an integrated environment with full functionality for mobile devices. You can use a mobile PBX app to receive, make and manage calls just like your virtual PBX. It also allows you to send messages, faxes and conduct online meetings and conferences. You can use your business number or extension to make and receive calls. This way, your customers can dial the same number and reach you no matter where you are located.
Virtual PBX solutions also facilitate remote working. You don't need to be tied to your desk all day to manage your communication system. You can use mobile devices, desk phones, computers and even home telephones to create a seamless communication system that includes all remote workers.
You can foster collaboration and bring your office staff and remote workers on the same page. Your employees in New York can hold a conference with office staff in India. Your reps in China can send messages to remote workers in the US. There's almost no end to the things you can do with virtual PBX!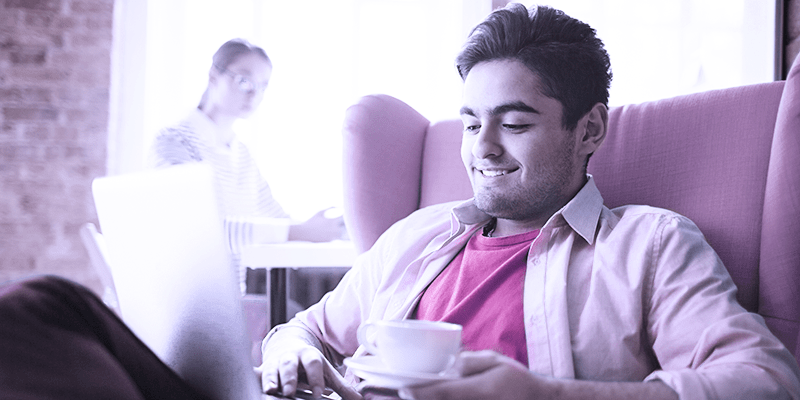 Now let's see how virtual PBX helps businesses save the most useful resource – money!
Virtual PBX for Cost Savings
You already know that virtual PBX system doesn't need any costly hardware. You can just take advantage of affordable hosted PBS pricing and sign up for a subscription. CallGear call tracking also offers a free trial so that you can make sure you know exactly what you're getting.
Along the same tangent, modern PBX solutions also help you save costs in many departments. Here are some of the ways you can save:
No need to pay the salary of an IT team
No cost of maintenance or costly hardware repair or replacement
No overheads of running infrastructure
Automation helps reduce labor costs
Virtual PBX for Business Efficiency
Hosted PBX is your gateway to an efficient communication system. It also enables you to manage calls better, lower operational expenses, and automate crucial communication processes. You can enjoy a range of benefits including increased productivity, time savings and zero capital costs. Whether you're a new entrepreneur or a seasoned business owner, consider switching to a modern cloud-based PBX solution for optimum results.