W
What Hides Behind PBX Systems Difficult Concepts Explained Simply
Back in the day, for an inbound phone call to go through to a business, it had to come to a general telephone switchboard first, where one of the operators manually connected it to the destination line by plugging the cable into the corresponding jack. If the number to which the call was being made was not on the operator's switchboard, the call would have to be transferred to the correct exchange, and the actions would have to be repeated. The whole process was extremely laborious and time-consuming.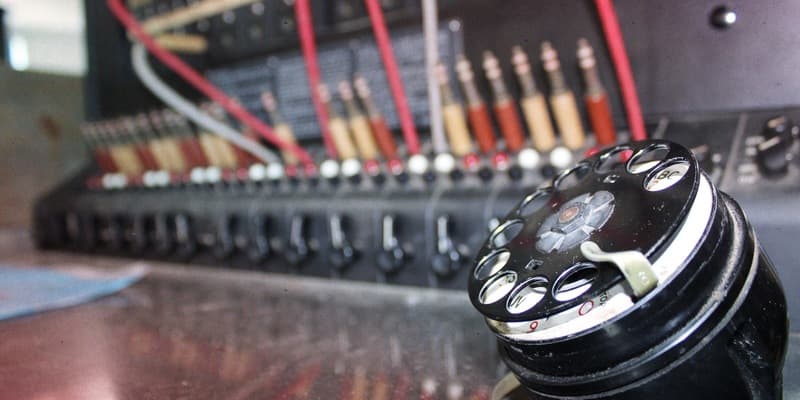 Thankfully, the technology has taken a giant leap since that time, and we are now able to dial companies directly and within seconds – courtesy of advanced PBX systems. Based on largely the same concept, PBX systems utilize a fundamentally new technology that has moved from analog to digital and allows us to make things more compact and computerized.
What Is a PBX System that Businesses Use Today?
A PBX system, which stands for private branch exchange, is a telephone switching hardware system that manages the routing and switching of calls between the different extensions of the company as well as between the company and the public telephone network. In simpler terms, it enables calls within the company and manages inbound/outbound calls made to or from your business.
How Does a PBX System Work?
Physical PBX hardware is owned and operated by the company whose telecommunication needs it serves, and therefore, it is typically stored on-premises where the company's IT team has easy and convenient access to it. One major downside of having a PBX system installed on-site is that this equipment needs to be set up initially, then supported and updated on a regular basis, meaning you have to either employ someone with sufficient tech knowledge or be prepared to bear the cost of PBX maintenance services.
To speak to the benefits of owning a PBX system, the most significant one is that it allows companies to cut back sensibly on their monthly telephone costs. Since there is only one main number with multiple extensions, telephone lines have to be shared by several employees instead of each of them having a dedicated line to themselves. Other possible benefits depend on the type of PBX the company is using. Currently, there are four of those: PBX, IP PBX, Hosted (Virtual) PBX, and Hosted (Virtual) IP PBX.
IP PBX System
IP in the name refers to Internet Protocol. This type of PBX phone system incorporates the voice over IP or VoIP technology that allows placing and receiving calls over the Internet rather than via traditional phone lines.
An IP PBX system makes it possible for employees to easily hitch to the company's phone line and make calls or access their voicemail via an online dashboard from anywhere in the world if they have a stable Internet connection on their device. Besides, their caller ID will look like the company's name, so the customers will be unable to tell where the call is coming from.
IP PBX solutions can be in-office or hosted systems. The former type of phone system places the same demands on the physical location and the owner as traditional PBX systems. More specifically, they have to be set up somewhere on the company's premises, maintained and upgraded by someone who knows how to do that properly.
Hosted PBX (Virtual PBX)
Virtual PBX solutions allow supplying a business phone system as a hosted service, with the hardware being located elsewhere and attended to by the company that lodges it. Businesses that choose such an option can save considerably on the expenses associated with installing and maintaining complex business phone systems on-premises and at the same time enjoy all the unique call features these systems provide – voicemail, call recording, IVR, call queueing, call logs, call scenarios, and more.
While the functionality of such solutions is essentially the same as of traditional PBX systems, the flexibility VPBX provides is hard to beat. On top of that, hosted PBX phone systems are more scalable than the traditional ones and allow businesses to add new features easily and quickly as their telecom needs advance.
What Features Does a PBX System Offer?
PBX phone systems are traditionally more helpful for medium-to-large companies that require a powerful and customizable solution to reduce their telecom costs and manage their high volume of calls more efficiently. By investing in PBX systems, small businesses can streamline their internal and outgoing telephone communications, offer customers a more versatile calling experience, and make the company's phone presence more professional.
Here are some of the most impressive and useful features of modern PBX solutions that no standard phone system can quite match:
Virtual receptionist (takes incoming calls and helps address some primary customer needs)
 Call transfer between extensions
Call forwarding
Recording and logging of calls
Virtual directory for callers (instructs which extension they need to dial to reach a particular employee or department)
Call waiting and queuing
Conference calls
IVR
Call filtering
Voicemail
All these and other PBX call features are designed to help promote your employees' performance and free up valuable manpower resources to tackle other, more demanding, and crucial tasks.