V
Virtual Private Branch Exchange (VPBX) Key Concepts Made Easy
Virtual Private Branch Exchange, aka Virtual PBX or Hosted PBX, is a popular type of business phone system that supplies all the key PBX call features – call routing, call forwarding, voicemail, IVR, automated virtual directory, call recording, call queueing, logging, and more – to subscribers as a hosted service. The technology that enables the delivery of such features from the hosting company to businesses is called voice over IP (VoIP). This means that calls take place over the Internet, and the connection occurs via the traditional circuit-switched telephone network or mobile 3G/4G.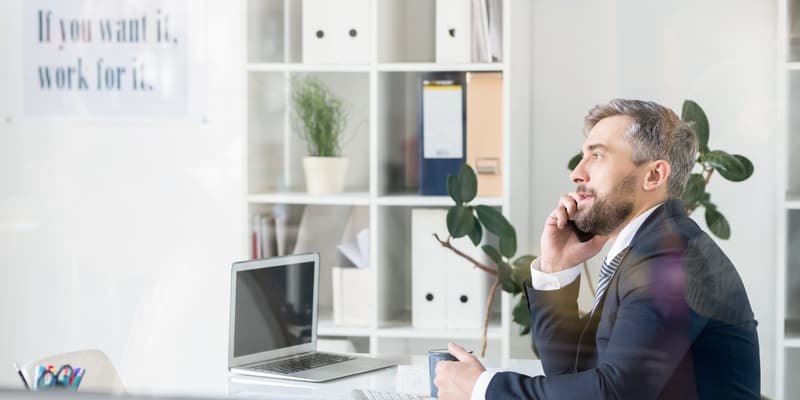 VPBX systems offer a flexible and scalable solution that allows companies to host a dynamic working environment to address their ever-changing communication needs in a way that helps them provide a smooth and efficient phone call experience for their customers and employees. In contrast to traditional PBX systems, virtual PBX operates through software and does not require the subscriber to invest in any costly or complex tech equipment to support and maintain the phone system.
Using a VPBX phone system, companies can set up their business in any part of the world without any actual attachment to a physical location. What's more, advanced solutions like CallGear VPBX can provide subscribers with a reliable telephone connection in a matter of just a few hours – no lengthy installation and fine-tuning is required.
Virtual Private Branch Exchange (VPBX) Benefits Explained
While it is possible for small companies to make do with a traditional PBX system, investing in a VPBX solution can provide them with much more flexibility as far as the growth potential is concerned. Once the business starts to expand quickly, they often find that their connectivity demands have outgrown the capacity of their phone system, which calls for further hardware updates. It means more strain on company budgets and more challenges faced by in-house IT teams.
With a VPBX system to accommodate your business telecom needs, no money is spent on purchasing, installing, or storing the bulky and complex equipment on-premises. Being the receiver of this software-driven service rather than its enabler, you do not have to worry about how to guarantee its continued and uninterrupted work.
Other significant advantages a business can derive from using a VPBX phone system include:
Reduced telecom and operational costs
Quick adaptability and flexibility of subscription plans
 Low upfront expenses and low maintenance costs
Professional phone presence 24/7
Improved phone call experience for your customers and greater job satisfaction for employees
Virtual Private Branch Exchange (VPBX) Downsides Explained
The VPBX system, while being a cost-efficient and robust solution, still has its limitations. Thus, the biggest one is that you cannot use these phone systems to make outgoing phone calls to your clients – they are for handling inbound calls only. Also, most of the time, VPBX solutions would require both a PSTN and some VoIP infrastructure to function smoothly, which means that even though the initial investments of the business are minimal, they are not entirely null.