A
An Introduction to Hosted PBX How to Pick the Best One
Setting up an advanced virtual business phone (VPBX) system to take care of your company's growing needs in communication may sound like an expensive, time-consuming, and technically demanding arrangement, but it's not. Most of today's VPBX solutions outclass the traditional PBX phone systems in terms of cost-efficiency, ease of use, and serviceability.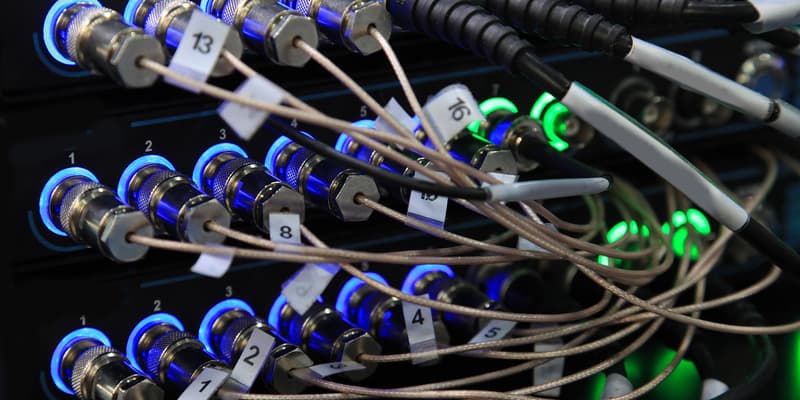 To feel the full power of a virtual or hosted PBX phone system, however, you have to make sure you choose the one that perfectly meets your business needs, opportunities, and aspirations. This post will tell you exactly how to do that, but first, let us set the key terminology straight:
Voice over Internet Protocol (VoIP)
The technology enables businesses to conduct their communications over the Internet. Otherwise known as Internet telephony, it transforms voice into digital signals, which allows those to travel over the Internet. Depending on who the receiver is, the signal can remain digital or go back to analog if the end-user is a regular landline.
Hosted PBX
Hosted PBX, also called virtual PBX, is an agile and robust phone system solution that delivers a rich set of call features from cloud providers to businesses, using an Internet connection rather than the standard telephone service. In the absence of bulky and high-maintenance hardware equipment to install, Hosted PBX solutions are a much more cost-efficient alternative to traditional PBX systems.
What Is the Difference between On-Premises and Virtual PBX Systems?
The key difference is in the name of these two types of phone systems. One is installed on the premises of the company whose communication needs it caters to; the other is located in the cloud, operated by the provider, and delivered to the business as a hosted service.
On-premises PBX systems are traditionally more suited for larger companies with the funds and the in-house personnel resources to ensure their uninterrupted and smooth work. For smaller teams, a hosted PBX solution will be a better choice. It is more cost-effective and offers the kind of flexibility and scalability such dynamic business environments require.
Key Benefits of Virtual PBX Phone Systems
Utilizing a virtual PBX can reap plenty of benefits for a small business. In the end, they all serve two central purposes – reducing costs and facilitating communications within and outside the company. Here is a list of some of the biggest pros associated with the use of virtual PBX systems:
They help automate a large part of business processes related to communications.
They are scalable and can change as swiftly as the company's growing needs require.
They are easy to start using; the learning curve is virtually non-existent.
 They are cost-efficient and require no upfront investments in hardware or infrastructure.
These are only some of the benefits that subscribing to virtual PBX services can offer. Take time to shop around to gather more information on how these solutions can help your business grow and thrive.
Best Features Offered by Virtual PBX Phone Systems
The features provided by VPBX phone systems are many and varied. Ultimately, they all are intended to cost optimize, automate, and facilitate your internal and outgoing communications. To help you make up your mind when deciding whether a VPBX is a good fit for your business or not, here are some of the best features you will surely want to try:
Voicemail to Email
This allows you to forward your voicemail messages to the designated email inbox, where you can check it discreetly at any convenient time – even during an important business meeting. This type of functionality is perfect for those who like to handle their communications on the go.
Phone Menus
This excellent Internet telephony feature facilitates the self-navigation experience for your customers. Simple and customizable voice menus will help steer your callers to where they want to be within your company – all with much ease and comfort.
Automated Attendants
Another great function that comes in handy when no one is available to take your customer's call. This VPBX feature helps guide callers to voicemail and provides them with relevant information on how they can solve a particular problem on their own.
Call Recording, Forwarding, and Queuing
Call recording is a convenient tool to control your customer service quality, analyze the most pressing needs of your clients, and coach your contact center agents and sales managers to create a better calling experience.
The call queue feature helps encourage your callers to stay on the line by providing them with a more straightforward and transparent perspective on the wait time situation.
Call forwarding enables callers to reach you even when you step out of the office and leave your primary business phone behind.
How to Pick the Right VPBX Provider
With tons of enticing options out there, the best way to know which VPBX provider is right for your business is through trying and testing. Take time to analyze your company's current and potential needs in communication, evaluate your budget affordances, and zero-in on the features your business will most benefit from (the rest can be purchased later as add-ons). Also, make sure that the provider offers 24/7 support and allows easy integrations of its solution with the software your business is using.