A
Automotive Companies will NEVER miss leads with Auto Callback
Are you tired of missing out on quality leads? Are you tired of missing out on MONEY!?
Do you wish there was an easier way to process applications and get back to potential customers?
There is.
Automotive companies rejoice – Callgear's Auto Callback feature solves this problem.
The Auto Callback service will allow you to instantly process every application form on your website. Within 30 seconds, or at a scheduled time, one of your team members will automatically connect to a lead over the phone.
So how does it work?
When a lead fills out a CallGear application form on your website, they can click to send a request to receive a call from your business.
The user decides when they want to receive a call back. Either right away, or later on.
If they choose to receive a callback immediately, your Virtual PBX system will call the lead, SIMULTANEOUSLY call the appropriate department or sales manager, and connect the two. If they choose to receive a callback at a scheduled time, the same exact thing will happen at the time specified.
With Auto Callback, you can respond quickly and appropriately to expensive leads, and stop wasting time and money on missed business opportunities.
You can also customize the Auto Callback feature to align with your brand, color scheme, font, etc. You decide where on the website it pops up, which pages, and when (how long a customer has to be on a certain page).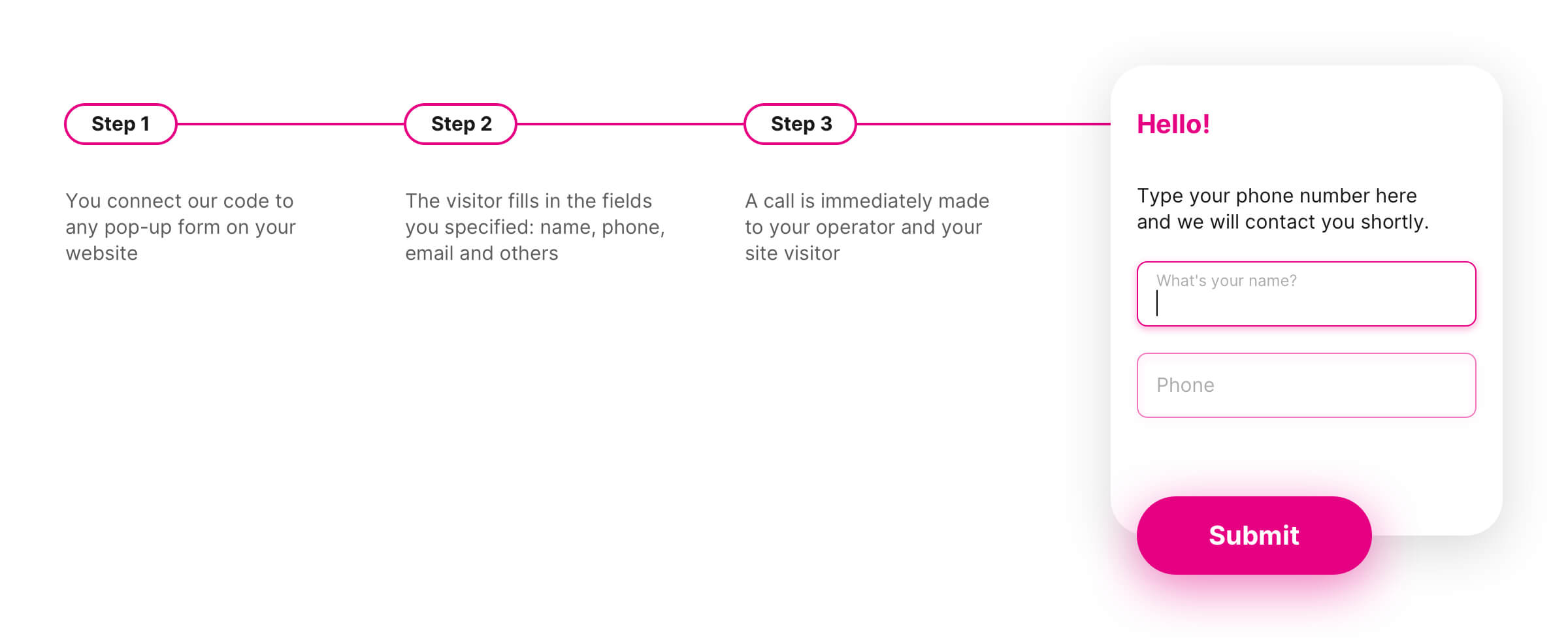 One of the biggest issues we see in automotive companies is the dependence on manual data. Your sales team is forced to spend time reporting information on callers and leads, instead of being on the phone and making your dealership money.
Remember, our processing tool is AUTOMATIC, meaning you will not miss leads due to human error. Your agents can focus on closing leads, as oppose to trying to organize them.
Auto Callback also ensures that your company does not miss out on business that comes in during non-working hours, weekends, or holidays. The applications will still be processed, and if urgent, a team member can get automatically connected to a lead on their personal phone.
All of these leads will be organized in your easy-to-use CallGear dashboard. They will be separated by type and quality of lead, and your team can jump in easily to find what they're looking for.
You will have FULL CONTROL over the quality of your leads and prioritize who is the most important to get back to, and who isn't worth the trouble.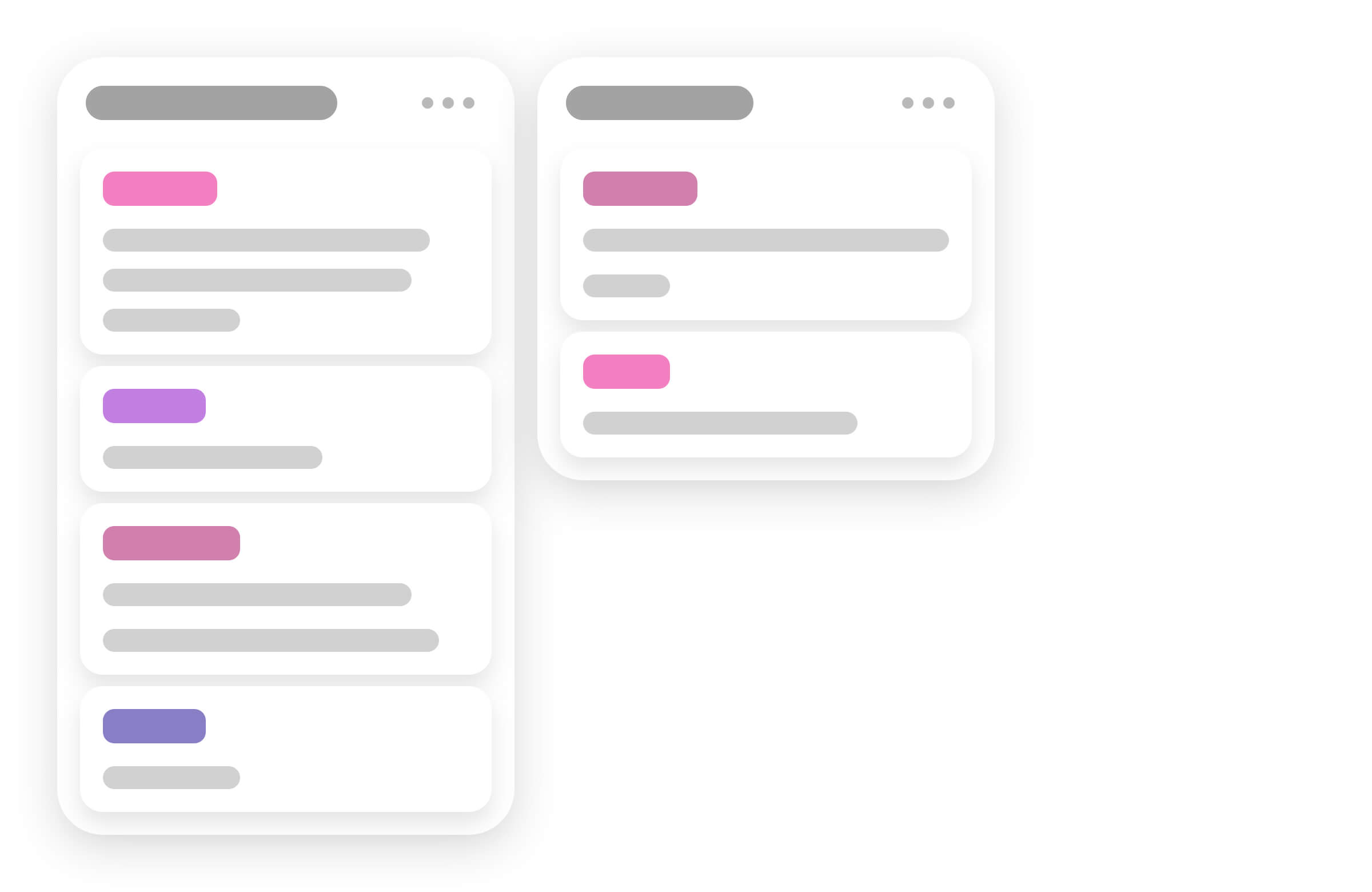 Call Tracking
Another HUGE benefit of CallGear's software that ties into the Auto Callback feature is Call Tracking, or tracking the source of your lead and the entire digital journey to your company.
Basically, when a lead fills out an application and requests a callback, the CallGear call tracking software can tell you exactly how they found you, which marketing source they came from, and how to keep effectively attracting quality leads.
3 Benefits of Call Tracking to Automotive Companies
1. Understand WHO your customer is.
Once CallGear's call tracking software is implemented into your business, (takes less than 10 minutes to get started), you can instantly track data on all of your leads. Where are they coming from? What are they looking for? What are they willing to spend?
With all of this information, you can organize your contacts and quality leads and start learning who your target customer is.
2. Master the Marketing Game
By tracking customers down to their original call source, you can find out which advertisements are triggering the most inbound leads to your auto business. Is it online ads on Google or Facebook? Or maybe it's offline ads like billboards or newspaper sections.
CallGear can tell you exactly which ads work, and which don't. Once you analyze this data and see the most effective campaigns, you can completely optimize your marketing budget and bring in more business.
3. Train the Perfect Staff
When you're able to understand who your customer is, and which marketing sources perform best, you can begin to craft the perfect sales pitch. With CallGear's Speech Analytics tool, you can record, analyze, and transcribe your calls with customers.
Find out which sales agents close the most deals, and how they do it. Retrain your staff accordingly, terminate those that aren't up to par, and reshape the way your company talks to customers. Define the voice of your brand and begin making consistent sales.
Auto Callback, Call Tracking, and much, much more. CallGear will guarantee that you never miss out on leads, and that you collect all potential profits to your automotive business.
Give CallGear a try today!