I
Integrate CallGear with your Facebook Lead Ads and reduce the cost of phone leads from social ads by 44%
With CallGear, the agency ProContext increased the number of targeted calls for their automotive client, KIA Center Agalat. The main driver of growth was the integration between CallGear and KIA's Facebook Ads. But don't just take our word for it. Here is what representatives of both the agency and the dealership had to say about their experience:
"Our task was to increase our customer traffic by placing advertisements on social networks for the KIA Center Agalat auto center. To accomplish this goal, we set up integration with FB and the Auto Callback feature through CallGear, that automates requests from application forms.
The main source of lead generation in an agency is context. Social media advertising was chosen to increase audience reach, media exposure and brand presence. Facebook Lead Ads have already been launched in conjunction with CallGear for other mainstream brands and have worked successfully. Therefore, this advertising format was adapted to the KIA brand."
Kirill Borsov, Ad Manager at ProContext
What is a Facebook Lead Ad integration?
Facebook Lead Ads are an advertising tool on Facebook that creates an easy-to-use form for collecting customer contact information. The user sees your ad and can leave a phone number to receive a call back. CallGear automates this process. Our system makes the call to the user, and instantly connects them with the company. As a result, our system can track, process, and analyze all phone calls to your business.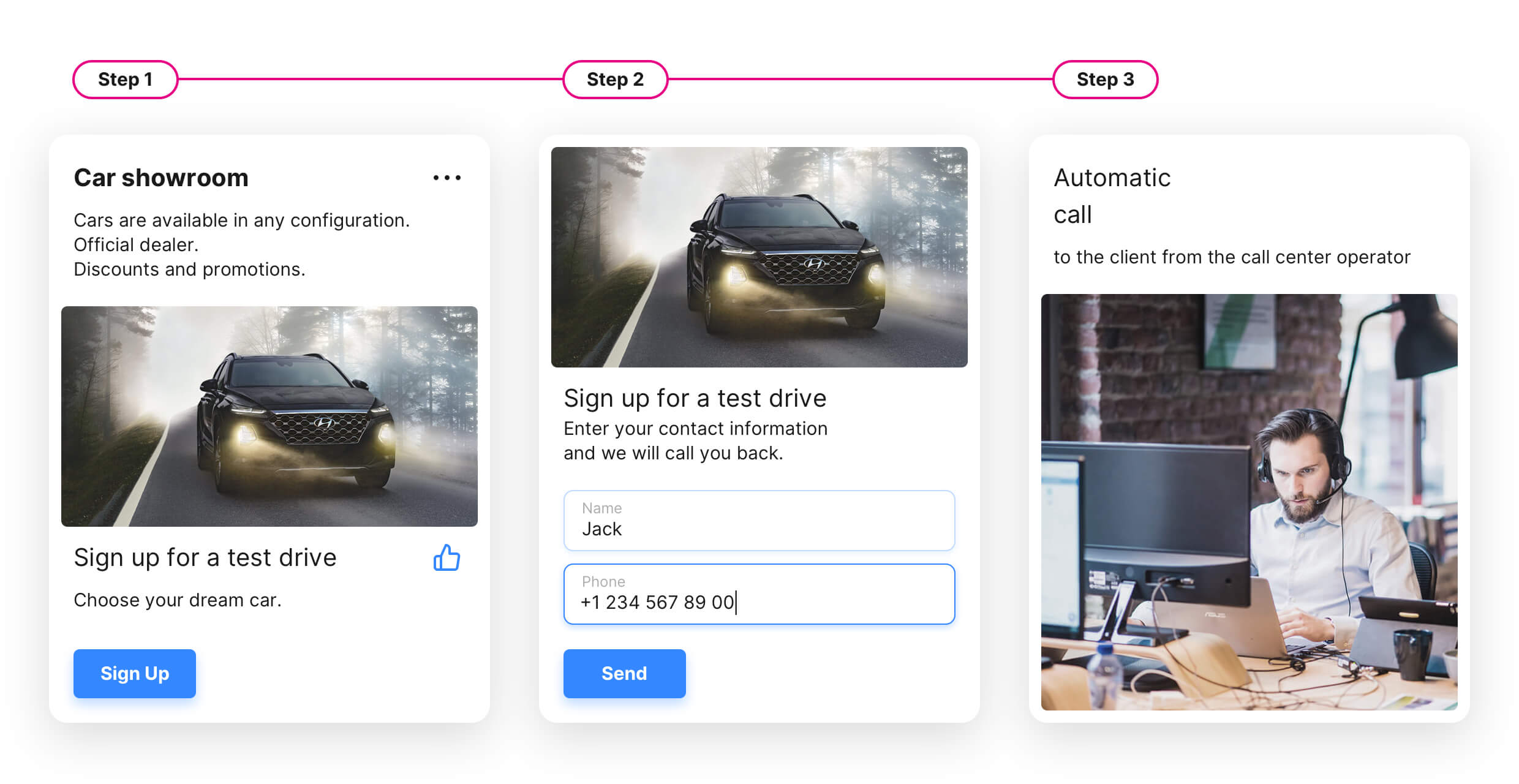 Setting Up the Integration
The initial setup can be done in no time and requires minimal technical knowledge. Using the Facebook Lead Ads tool, locate the ID field on the set up page, and match with the CallGear account. It's that simple!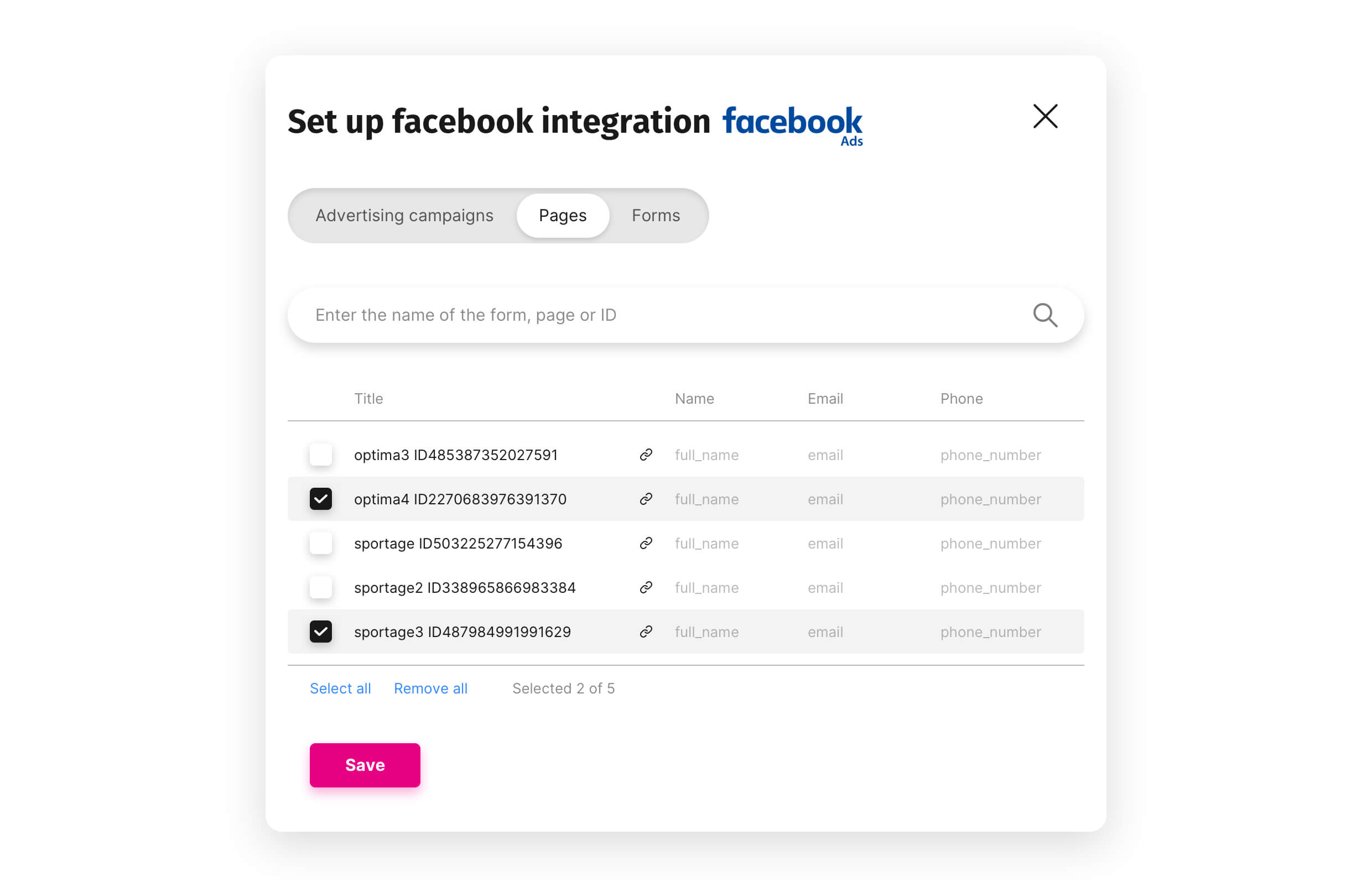 Finding Success
ProContext focused on 2 key performance indicators: traffic growth, and increasing the number of calls to the company (KIA).
Check out this data reported by the agency from July through September of 2019:
A/B Testing
To discover the highest performing ad, the agency tested various ad formats on Facebook. The most successful ad format was video, with a contact form for users to enter their phone numbers.
Based on these results, the agency was able to reduce the price per lead from 500 to 397.62 rubles. *In this case, the lead is a call forwarded to the sales department.
Listen, Learn, and Improve Ad Campaigns
The integration of CallGear with Facebook Lead Ads also allows you to track data on all calls in your CallGear account, and actually listen to these calls with our Call Recording feature. You can then analyze reports on your customers, their needs, and adjust your ads and strategy accordingly.
"Reports allow you to see how many targeted calls from FB came to the company, and how many of them were forwarded to the sales department. When listening to these calls, we can determine the interest of the subscriber or understand how well the call center operator handles the conversation. When choosing a service, we initially focused on the ability to process applications with a phone number in social networks, as well as on collecting the received statistics and subsequent analysis. With CallGear we were able to complete the assigned tasks.
Listening to calls helped to adjust the sales script for call center managers and draw conclusions about our model and who is calling (gender, age, contingent , etc. ). Let's say that KIA Optima is most often called by men of 30–35 years old, this means that we can make adjustments to our rates for these audiences."
Kirill Borsov, Ad Manager at ProContext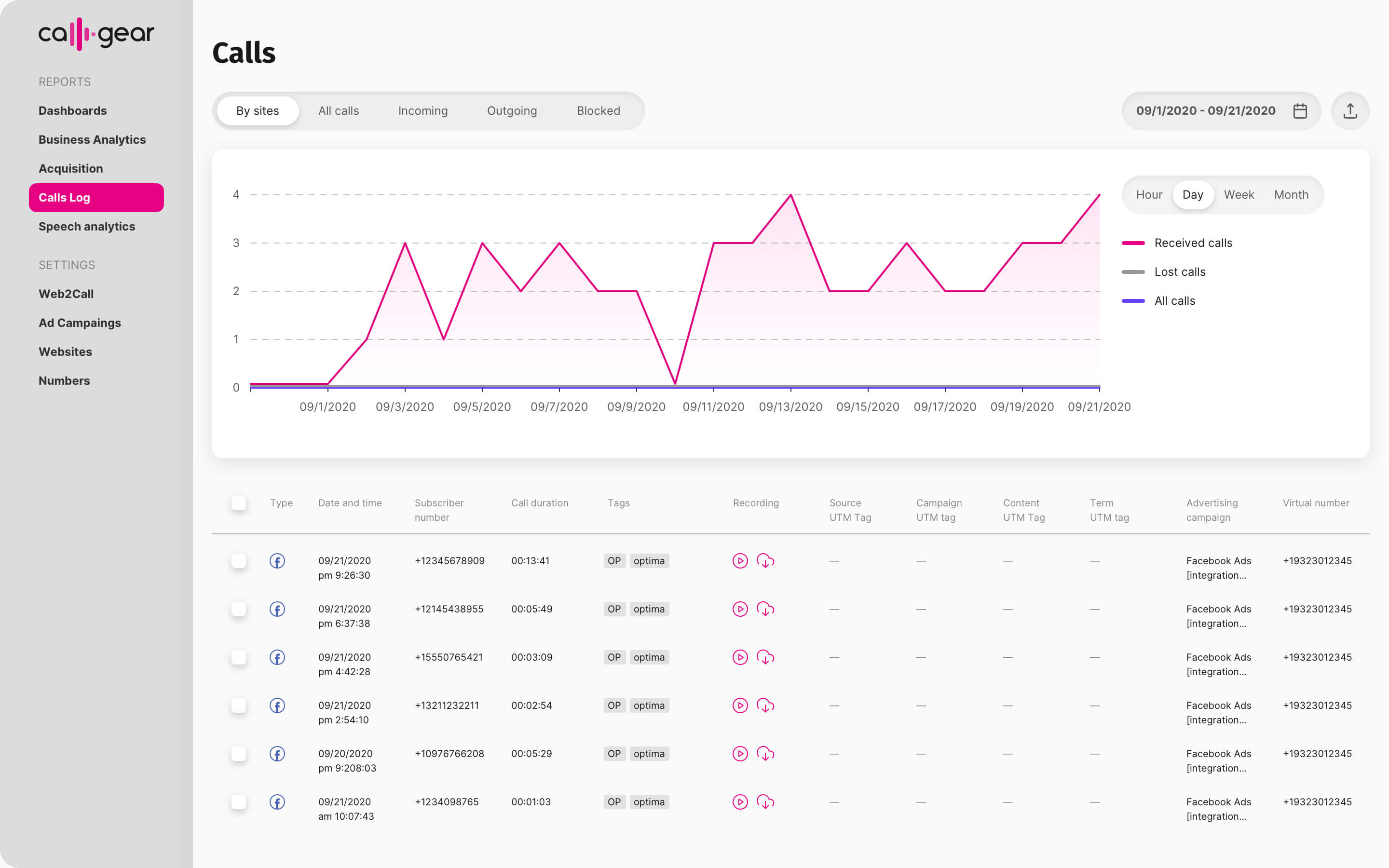 Above are the reports on calls to the sales department from Facebook Lead Forms. Here, you can listen to recordings of conversations between your managers and clients.
By reducing their cost per call nearly 50%, the agency was able to more effectively allocate their budget and adjust their advertising strategy. We then increased the overall marketing budget with the money saved to bring in even more leads!
"Facebook posting is a small part of the tools that have influenced our sales growth. But while placement on Facebook had little effect on the total cost of a call within the entire advertising campaign, placement on social ads had a serious effect on this indicator. This is a great addition to the complex work of the agency, with which we are more than satisfied. We see that the marketing budget is being optimized, therefore, we can continue increasing our spend. This has had an extremely positive effect on sales."
Andrey Gaponenko, Brand Manager at KIA Center Agalat