L
LEAD-TERRA Case Study: How the right IP Telephony Significantly Improved Call Center Efficiency
A modern call center cannot properly function without cloud telephony. Almost all telephony providers have basic operator control functions, but finding one that goes above and beyond to truly improve your business is a different story. Call centers need a service that will provide stable communication with clients, without slowing down the work day or forcing your employees to input manual information. We're here to help.
Client
LEAD-TERRA LLC provides remote call center and advertising services to technical centers specializing in car unit repairs for the following: steering racks, starters, generators, air conditioning compressors, automatic transmissions, exhaust systems, diesel fuel equipment (injectors and high pressure fuel pumps), etc.
An advantage to note here is that these managers have experience in car services and, therefore, a deep understanding of the specifics of their industry. The LEAD-TERRA mission is to build a culture of customer service through the use of sales techniques, technical expertise, and honesty with their customers.
Growth Points
Call Recording is an absolute necessity when it comes to monitoring the quality of your call center. If you are not listening and learning from your conversations, you are missing out on a major opportunity for growth. What's even worse is when the provider you are using has these features, but you are unable to take advantage of them.
LEAD-TERRA had used the services of third-party operators for several years. But the work was significantly diminished by the following factors:
Frequent crashes. Communication could be down for half a day, which led to the loss of call recordings and vital customer data. The profit lost from this ranged from 1.5% to 2% on a daily basis.
Another weak point in the service provider was a complex interface that had to work through an intermediary – a system administrator. The growth of the business had increased the need for more in-depth telephony settings, and it became necessary to often connect / disconnect employees, reconfigure call distribution scenarios, etc. The call-handlers needed the ability to transfer and route calls quickly and independently, but were constantly slowed down.
CallGear features used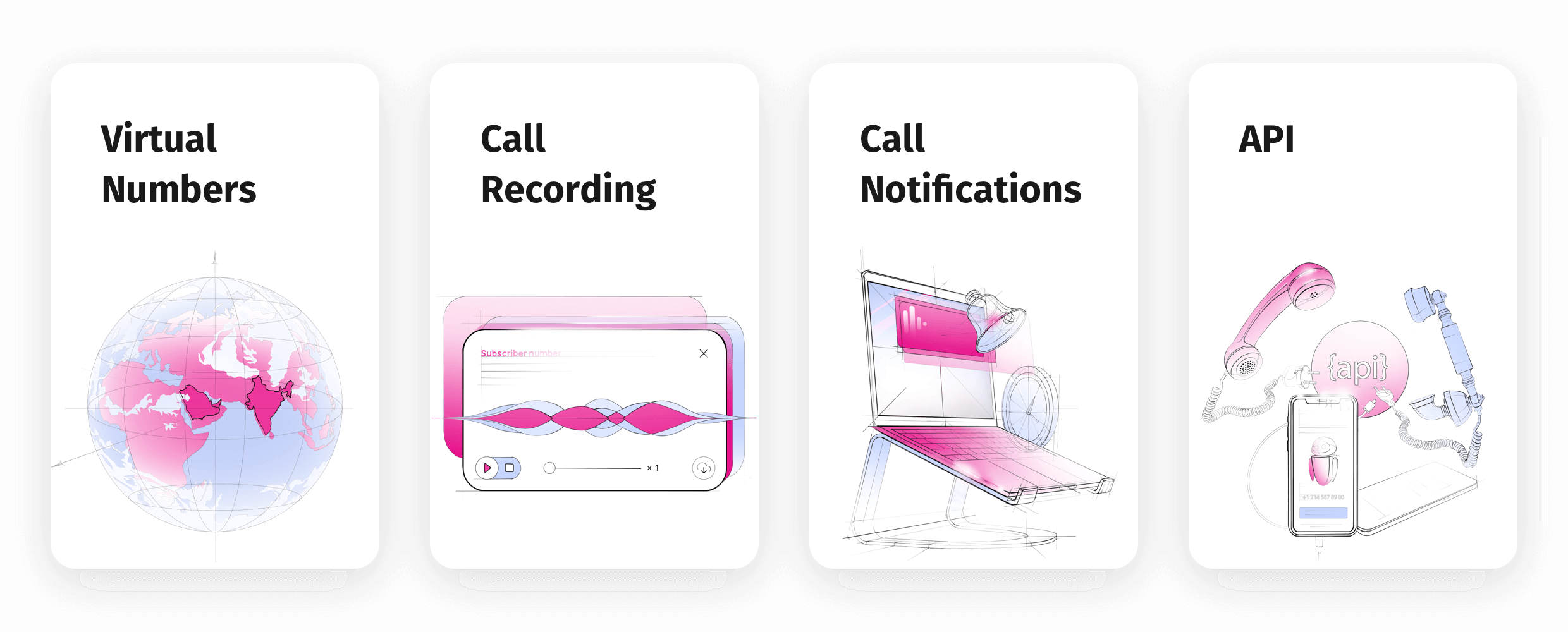 Decision
We connected CallGear telephony to LEAD-TERRA's call centers. Here's what changed:
1. No more lost communications, data, or profits. All clients are properly responded to, transferred, routed, recorded, and analyzed. LEAD-TERRA could now do what they do best: provide incredible service without fail.
2. When you lose service, you miss out on important notifications of missed calls, voicemails, and messages you need to hear to provide top-notch customer service. Thanks to the new service's API, the call center managers can now track conversations in their Telegram messenger. Convenient, and fast.
3. Call Recording allows callers to control the quality of communication between their operators and clients. It gives callers the ability to perfect their sales script, and technical knowledge. In tangent with call notifications, these tools vastly improve any call center, especially those with remote teams.