T
Travelers in the US still call to book a trip. How can travel marketers take advantage of these calls?
"U.S. residents logged 1.8 billion trips for leisure purposes in 2018 and spent $1.1 TRILLION combined on travel" (
US Travel Association
). Yes. That was trillion. With a T.
There are two things that will never change about the travel industry. One, people love to travel and will do it as much as they can. (If you still don't believe me, please refer to the numbers above.) And second, the majority of people still call to book their trip.
With smartphone technology in the hands of over 2 billion individuals, booking trips via mobile has become the new norm. According to Google, over 70% of travelers in the US use their smartphones to plan a trip, a 30% increase since 2015.
In Hubspot's Mobile Travel Trends of 2018 and their findings report that 77% of travelers use their smartphone to book their trip. 
And just to throw more data at you, check out this chart of smartphone travel bookers in the US over the last six years. 
Number of smartphone travel bookers in the United States from 2012 to 2018 (in millions)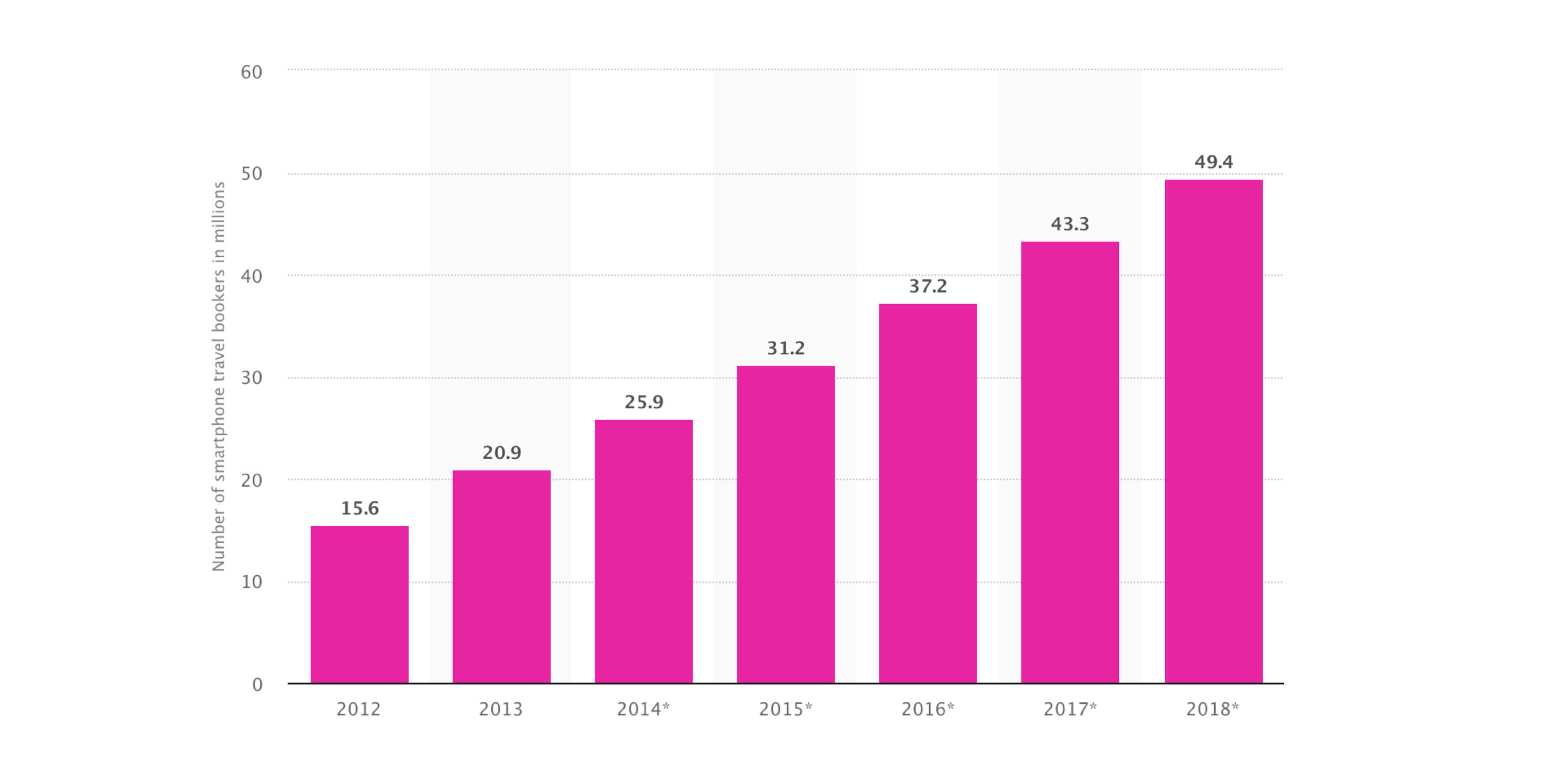 *picture taken from Statista
15 million to 50 million. And still rising.
We get it, people use their phones to book trips. What's the point?
The point is the call. No matter how many travel platforms spawn from thin air on a daily basis, US travelers want to speak to a real person to book their next adventure.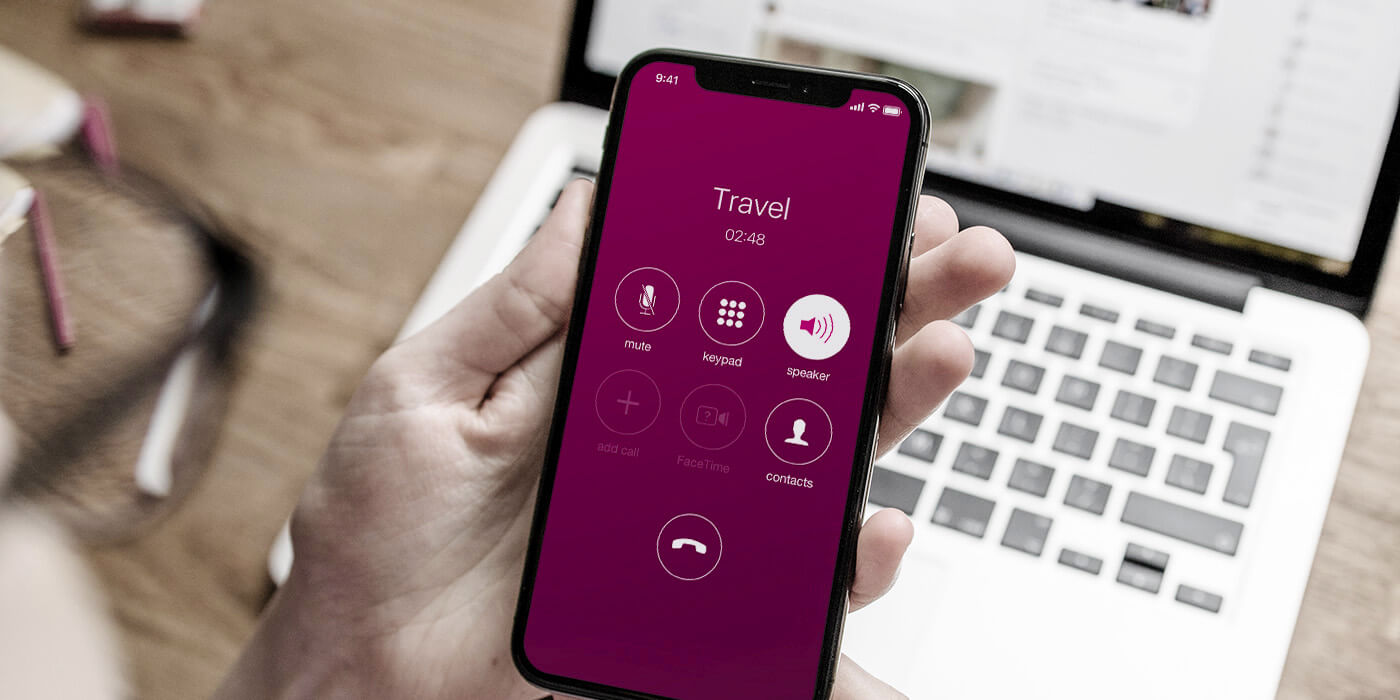 How does this affect you?
If you are a travel agency, travel booking site/app, or anyone else that sells travel, you empathize with travel industry competition. These cheap flight apps somehow sell a flight for the same price as a can of coke. Not actually… but kind of. 
So how do you keep up? How do you attract customers? More importantly, how do you find the right customers? 
Digital ads. There you go. You now have the answer to all of your problems…
Just kidding.
Digital ads are the first step to customer conversions. And everybody has now entered the digital ad game. You create ten different ads to A/B test, and the calls start pouring in. This can be an extremely effective method to bring in leads.
But none of that matters if you don't understand why the calls are coming in, and from whom. This is how you can beat the competition.  
It's time to implement the second stop: Call-tracking.
The biggest mistake we've discovered from travel marketers is spending absurd amounts of money on lead generation without a clear understand of which keywords, ad sources, and calls result in sales.
With
call-tracking
, Travel companies can accomplish three major goals:
1. Get More Clients – Call-tracking monitors each individual ad's performance and recommends which ads to keep running and which to cut. Each ad will identify the exact source of a customer call in order to retarget potential leads.
2. Find Missed Calls from Paid Ads – Had to pick up your daughter from soccer practice and missed out on business? No problem. With call-tracking, your dashboard will tell you who called, from which ad, and give you an option to call back instantaneously (Web2Call).
3. Decrease Cost Per Lead – Optimize ads. Track calls. Save money. Get rid of that wasted spend and spend more time perfecting your product.
You need to differentiate yourself from the pack. Instead of offering cheaper flights that bankrupt your company (but allow you to retain your pride), you need the best customer analytics in the world. 
You need to be able to reach out to an individual at any time and know exactly what they're looking for, and hand-deliver it to them on a silver platter. 
"Oh… you want to go to Hawaii for under $2K?"
"What a weird coincidence I have a ticket already reserved!"
And your customers want you to read their minds.
In a study conducted by American Express, "83% of Millennials said they would let travel brands track their digital patterns if this would provide them with a more personalized experience."
The people have spoken. Your travel company can enhance the travel experience for both parties involved. YOU will find the right ads, the right customers, and bring in more business while spending less money on marketing. The CUSTOMER will be contacted and conversed in real-time about a trip tailored to their interest.
It's time to invest in call-tracking and become an elite travel marketer.
Not sure which call-tracking software to use? Give ours a try today.
CallGear is an online service that shows where the phone leads come from. With CallGear dashboards you monitor and report your performance in real time. It could be any information like call duration, lead type, lead source or even a reason why the call was missed. 
Clear and simple real-time reporting, call insight with Speech Analytics, and AI powered SmartTag for Inbound Call Qualification.
Whether you're a realtor, travel agent, car dealer, petcare provider, chiropractor, or anything and everything in between… better understand your customers. Save money on ads. And make money on conversions. Call insights will make you happy. 100% Guaranteed. 
Find a software that allows your business to be there for your customers. 
The phone is ringing… are you going to pick it up? (Figuratively speaking of course, I know you will physically pick up the phone if it's ringing).